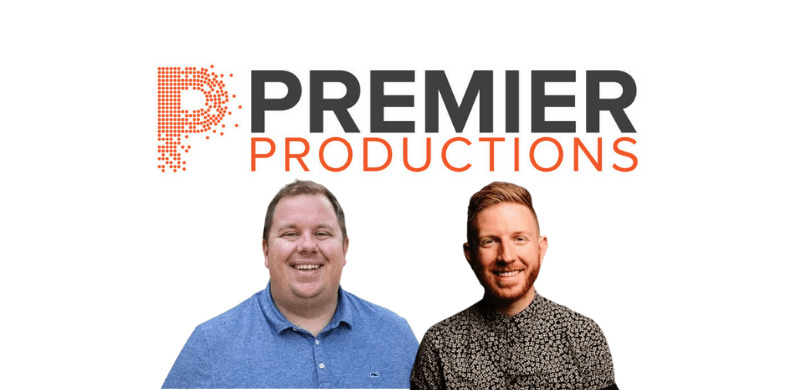 NASHVILLE, Tenn. (November 10, 2021) – Premier Productions, the fourth largest US live event promoter, celebrates the success of the Dude Perfect Tour and Elevation Nights Tour and announces key staff promotions.
Premier Productions is celebrating their successful 2021 tour schedule and one million tickets sold as the live event industry roars back to life. In the first half of 2021, Premier launched two sold-out tours, We The Kingdom's Touring the Holy Water Album and Kari Jobe's The Blessing USA Tour. This summer made way for Chris Tomlin, Kari Jobe and Bethel Music to share the stage and the fall brings a wrap to the Dude Perfect 2021 Tour and Elevation Nights Tour.
"Dude Perfect has brought joy, laughter and fun into the homes of millions for years, and it brings me even greater joy to build and shape that experience for the live environment," says Brian Reese. "It's the honor of a lifetime for me, personally, and for our company to produce Dude Perfect's tours. This show and this tour have been a labor of love, especially considering the season we just came out of. I'm so thankful to our team, our partners and of course, Dude Perfect, for this enormous privilege."
The Dude Perfect Tour came to a close over the weekend with a final stop in Portland, Oregon. This comes after sold out shows in Minneapolis, Greenville, Bridgeport and Fort Worth with over eleven thousand tickets sold in both Louisville and Philadelphia.
Elevation Worship wrapped their Elevation Nights tour last Thursday, November 4th, in Jacksonville, FL. The eight-city arena tour averaged over 8,500 paid attendees a night, and included sold out shows at Dickies Arena in Fort Worth, Texas and over eleven thousand attendees in Orlando.
"It's been incredibly rewarding and refreshing to see this tour come to life after shelving it due to COVID-19 in 2020," says Jonathan Roberts. "Elevation Worship and Pastor Steven Furtick are worldwide leaders that serve the Global Church, and seeing their ministry fill up arenas across the country has been a personal highlight of mine. It's a joy to be a part of the journey in the combination of the Elevation and Premier teams."
Along with the success of these tours, Premier announced that Jonathan Roberts has been promoted from Sr. Talent Buyer to Vice President of Global Touring and Brian Reese is now Vice President of Project Management – Global Touring, after being promoted from Sr. Project Manager.
"It has been an amazing fall of incredible results with our Dude Perfect and Elevation Worship tour partners," says Michael Pugh, CEO of Premier Productions. "Fans have come to these events and have experienced impactful live entertainment that has been missing during the pandemic. As we celebrate record audiences with both tours, we are also thrilled to promote the leaders of these tours on our team to Vice President positions. Jonathan and Brian have led the charge to serve and grow these groups and their fans."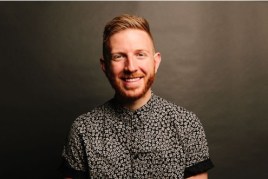 About Jonathan Roberts, VP of Global Touring:
Jonathan has spent the last almost 10 years in the music industry. After receiving a Bachelor of Business Administration/Music Business from Trevecca Nazarene University in Music City, he started his career as an agent and soon signed Lauren Daigle as her first agent. Since then, he's promoted and managed numerous highly-touted tours for artists including Lauren Daigle, Dude Perfect, Hillsong United, Elevation Worship, and more. Jonathan joined the Premier team in 2015 as a senior talent buyer. Jonathan lives in Nashville with his wife, Nikki, and their three children, Connor, Rhett, and Hazel.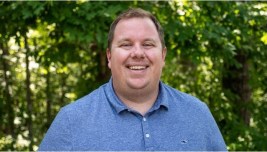 About Brian Reese, VP of Project Management – Global Touring:
With over 15 years in the touring industry and live event space, Brian brings a level of knowledge, understanding, and passion to create seamless and engaging experiences for audiences around the world. After graduating from the University of South Florida, Brian spent his early years producing camps, conferences, and environments for students & families. Through that experience, he crossed paths with touring artists & communicators who sought to bring Brian's leadership on the road where he tour managed for acts like Grammy Award-winning rapper Lecrae and Dove Award-winning worship leader and songwriter Kristian Stanfill. Brian came to Premier in 2014 where he has since produced multiple, large scale, branded tours and events, along with building and managing Dude Perfect's highly-successful expansion into touring. Whether its tying together the many pieces of complex events and tours, building and leading teams to produce them, or simply consulting with artists & clients, Brian's voice is invaluable to a successful event. Brian and his wife Jamie live in Jacksonville, FL with their 2 daughters, Brileigh Kate & Brooklyn.
##