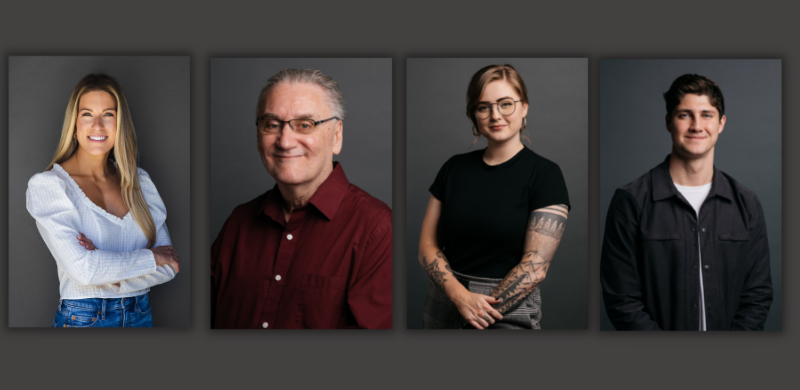 Platform Artists, a full-service talent agency, announces expansion with a strategic partnership and new hires after launching at the height of the pandemic in 2020. Helmed and founded by veteran agents Bryan Myers and Tony Johnsen, Platform Artists is entering into a partnership with Emma Yarborough to build the speakers and comedians division for the talent agency. In addition to the new division, Platform announces the hiring of industry veteran agent Randy Humphries, booking coordinator Conner Osswald, and company coordinator Heather Jones.
"We could not be more thrilled to announce these new hires," shares Bryan Myers. "Emma comes from a booking, artist management, and touring background and is a true self-starter. She is the perfect person to launch this new division and has already hit the ground running. And with Randy Humphries joining our team and bringing his decades of experience in booking Christian music artists, it is an exciting time for our team. We are also announcing coordinators Heather Jones and Conner Osswald. Tony and I are truly honored to give Emma, Randy, Heather, and Conner a new home and affirm the work they have already done in this industry. We see a very bright future ahead for all of us."
"Platform represents the top artists in the Christian music industry, and I am unbelievably excited and honored to lead this new division representing speakers and comedians," says Emma Yarborough. "My passion lies in elevating unique voices to the stage that need to be heard, and I can't wait to see what is ahead for our artists as we expand into this new territory."
"I'm excited and grateful to join Platform Artists," shares Randy Humphries. "We have an amazing roster full of talented artists, and I look forward to continuing to help change hearts and lives through Christian Music."
Celebrating less than two years into their company, Platform Artists continues to represent and book Christian artists across all live events. With these new additions, they will further expand their reach and impact in the touring realm.
"Here at Platform Artists, we strive to create a home where people are seen, heard, and valued," adds Tony Johnsen. "We are very blessed at all God has done these past two years and could not be more excited about the days ahead."
##