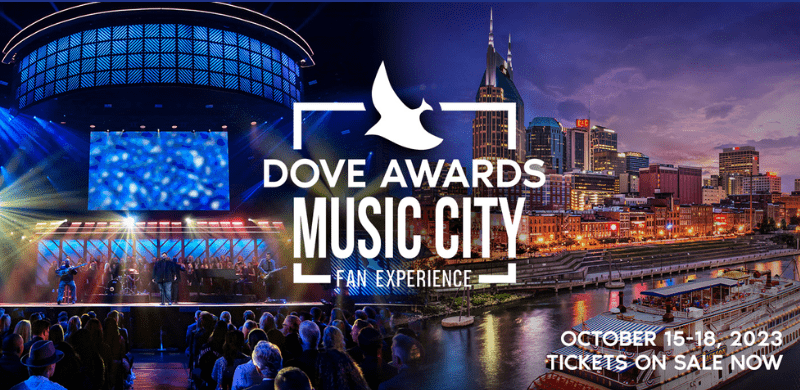 TICKETS ON SALE NOW FOR THE 2023 DOVE AWARDS MUSIC CITY FAN EXPERIENCE
Tickets are selling out fast with 50% already sold out!
2022 was the first year for the GMA's Dove Awards Music City Fan Experience. The event was so successful we decided to put tickets for the 2023 Fan Experience on sale the day after the 53rd Annual GMA Dove Awards. As of today, the event is 50% sold out!
The GMA expects tickets to completely sell out during the holiday season. Don't miss your chance to experience Music City and the 54th Annual GMA Dove Awards!
Join us October 15 -17, 2023 to take in the sights and sounds of Nashville Tennessee, including an Artist Showcase and Night of Worship. End your experience with a premium ticket to the 54th Annual Dove Awards!
Photos from the 2022 Dove Awards Music City Fan Experience
##