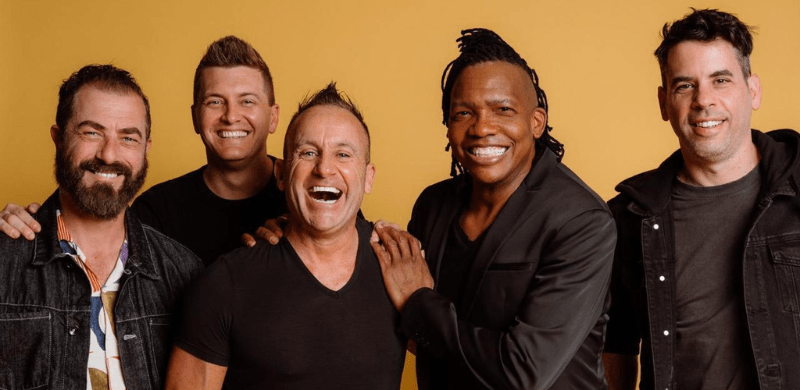 The beloved Christian music group, Newsboys, is releasing "He Lives", the first of multiple digital singles they intend to release in 2023, in anticipation of their latest recording project. Written by Chris McClarney and Church of the City (Franklin, TN), "He Lives" is available now on all streaming platforms on March 31, 2023. Listen HERE
"He Lives is such a powerful song about the resurrection of our Savior." says Michael Tait, lead singer. "Having sung it at church while we are home from the road, I knew it was one to include as we put this next project together, and to have it feature our friend and touring mate Adam Agee as he joins the band, it is the perfect song to celebrate this Easter season."
Newsboys are excited to welcome long-time friend and touring mate Adam Agee to the group. Agee, the founding member of pop-punk band Stellar Kart, before taking the helm of Audio Adrenaline in 2014, has been touring with the band for the last several years as a solo artist and speaker on behalf of Child Fund International, the long-time charity partner with Newsboys.
"I've been best friends with these guys for most of my career and have been able to spend the last several years on tour with them…," said Agee. "I am very excited about this next season together as friends and now band-mates, and what God calls us to do with it!"
Agee officially joined the Newsboys in February as they launched their Let The Music Speak Experience that has been attended by sold-out audiences all across the country. Newsboys will continue to tour throughout the summer, visiting six cities on the East Coast with Franklin Graham on the God Loves Your Tour, before bringing the Let The Music Speak Experience to a number of festivals, fairs, theme parks and multiple international events in England and Germany. For concert information, visit www.newsboys.com/tour for dates and locations.
##