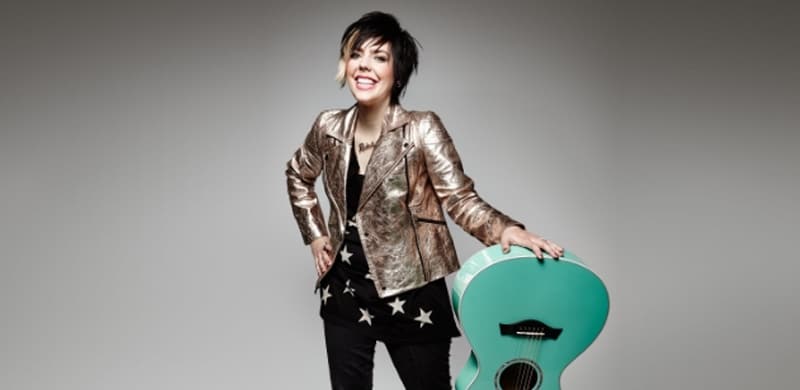 (NASHVILLE, Tennessee) — For the fifth year in a row, Christian singer-songwriter and children's worship expert Yancy has partnered with Standard Publishing to write and produce all-new original music for their popular Vacation Bible School curriculum. 2016's Deep Sea Discovery VBS program, which will also include contributions from missionary/author Beth Guckenberger of Back2Back Ministries, is packed with fun and adventure, teaching kids that "God KNOWS me, HEARS me, STRENGTHENS me, LOVES me and SENDS me."
"This is the fifth year that Standard Publishing has asked me to create original music and videos for their VBS program," says Yancy. "I'm honored to continue this partnership, and I love creating resources for the local church that affect the lives of kids around the world. I am passionate about having great songs and media to reach this generation. I believe in the power of music and know that it will reinforce the lessons, and relationships that kids will experience at VBS."
Taking its theme from Genesis 28:15, Deep Sea Discovery VBS focuses on one important truth for kids: God is with me and will watch over me wherever I go! Each day, kids dive into God's presence by delving deep into His Word to see how He has been with his people every step of the way. They will get to know God is always with them, explore God's presence in their lives, and serve God by serving others. Hands-on service projects and sea science will help kids experience a VBS adventure like no other, and they'll leave each day ready to set sail to serve others and tell God's story.
Deep Sea Discovery VBS products consist of a comprehensive kit and over 40 other resources. The kit is packed with everything needed to plan and lead a VBS or family ministry event. It includes the Director's Guide, Planning Disc Set, Music Disc Set, all leader's guides and cards, student books, Age-level Resources Disc Set, Decorating Resource Pack, and four poster packs.
"Another important element in making our VBS program so engaging, and its messages so impactful, is the quality of our freely reproducible music," said Laura Hannah, Vice President of Marketing at Standard Publishing. "This can make the songs that are sung available to every child to take home. We are thrilled to partner again with kid-favorite worship leader, Yancy."
Deep Sea Discovery VBS also offers a unique special needs sensory station, named Breakaway Bay, where kids with special sensory needs can experience an oasis of calm in the busy world of VBS, while still learning the same lessons and participating in the activities all the other kids are doing. Kids can come and go as needed to the site with their designated partners, called Diving Buddies.
Preorder Deep Sea Discovery VBS and receive FREE shipping by 6/19/15, or learn more at 2016.vacationbibleschool.com
About Yancy: For more than a decade, Yancy has been making music for Christian music fans of all ages. As a songwriter, she has penned songs with Third Day frontman Mac Powell, wrote the Jaci Velasquez hit "Something Beautiful" and Avalon's chart-topping "I Don't Want To Go." As an artist, Yancy has released radio-friendly pop/rock albums and multiple projects for kids and young adults, while sharing the stage with Michael W. Smith, Newsboys, Plumb and many more. Yancy also pens a monthly column for KidzMatter Magazine. Yancy's latest album, Little Praise Party: Taste and See, was released in February. The CD and DVD is the fourth release in the popular Little Praise Party worship music series for young children. For more information, visit www.yancyministries.com.
About Standard Publishing: For nearly 150 years, Standard Publishing has been a Christian mission-driven leader in true-to-the Bible resources that educate, encourage, and enrich adults, youth, and children. From founding a journal devoted to New Testament Christianity in 1865, to the publication of the first Uniform Lesson in 1873 and the first publication of Vacation Bible School (VBS) materials with a five-week, all day program in 1923 to its contemporary publication of the nation's most popular annual Bible Commentary and its award-winning 2015 VBS, Standard Publishing continues to be a trusted ministry resources partner to church communities worldwide. For more information, visit www.standardpub.com or call 800.543.1353.
##
Media Contact:
Nashville Publicity Group