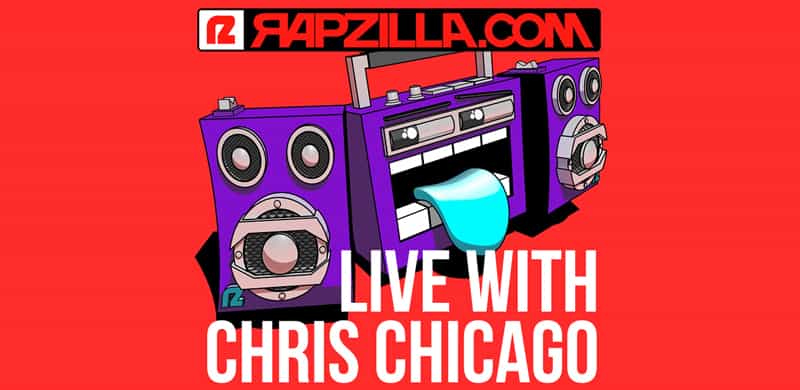 Slated to Reach 500,000 Listeners!
Nashville, Tenn – 24 November 2015 – Chris Chicago's weekly two-hour Christian hip-hop and R&B radio show is currently the most syndicated radio show within the genre, reaching more than 100,000 listeners on 70 FM radio stations across the globe. Chicago is currently heard on over 45 online radio stations and garners at least 20,000 podcast downloads via iTunes each month.
To grow the audience's reach more than ever before, Chris Chicago and Rapzilla.com have announced a new partnership. Branded as Rapzilla.com Live with Chris Chicago, this new show will officially be introduced next month to Rapzilla.com's 300,000 monthly unique visitors and 75,000 SoundCloud followers. Rapzilla.com Live with Chris Chicago is slated to have a reach of more than half a million listeners around the world.
"I am beyond thrilled to be joining forces with the good guys over at Rapzilla," says Chris Chicago. "Our first show together will be going out to radio on December 4th and I can't wait for everyone to hear it! Rapzilla.com Live with Chris Chicago will still feature the newest and hottest in Christian hip-hop, as well as bringing fresh blends live in the mix and of course interviews with the biggest names in the genre."
Chad Horton also shares, "Chris has the longest running Christian hip-hop radio show, as well as the most syndicated show in the genre. We've wanted to partner with Chris for many years and we're excited that we are finally able to. This partnership will help us increase the platform we provide, so artists can reach more ears with the message of Christ."
To find out more…please visit rapzilla.com/livewithchrischicago.
##
Media Contact:
Rapzilla
info@rapzilla.com