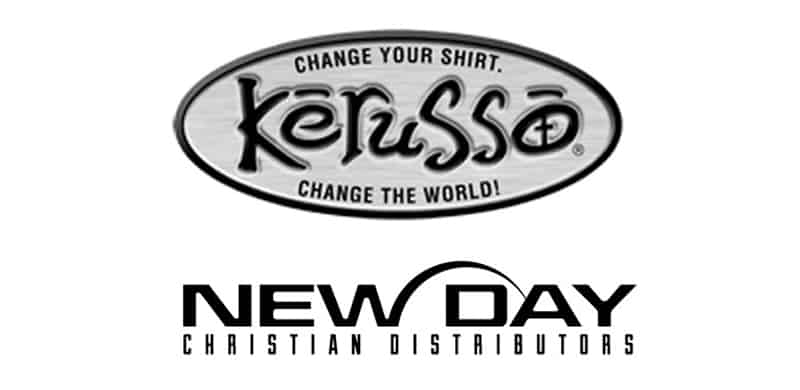 Hendersonville, TN (September 2nd, 2015) – In a constant effort to provide its stores with the best products available, New Day Christian Distributors is pleased to announce a new partnership with Kerusso.
Well-known as a leader in Christian apparel, Kerusso has an extensive line of T-shirts, gifts and jewelry that have proven to be top-sellers within the Christian market. New Day is excited to broaden its reach into the Christian apparel division by offering Kerusso's newest and top-selling designs to its independent store base. Apparel supporting the upcoming War Room movie release was predominately featured in New Day's booth at this year's ICRS, and was added to New Day's offerings shortly thereafter. The War Room line will be closely followed by a variety of the company's best-performing T-shirts, with new designs added to the collection regularly.
New Day Christian Distributors is a Super distributor based in Hendersonville, TN. It provides one-stop access to the best products from major companies in Christian music, films, books, gifts, games, toys, apparel, and more. In addition, New Day brings fantastic offerings from its many exclusive relationships with independent companies, artists, and labels. For more information on New Day, visit newdaychristian.com.
##
Media Source:
New Day Christian Distribution
newdaychristian.com