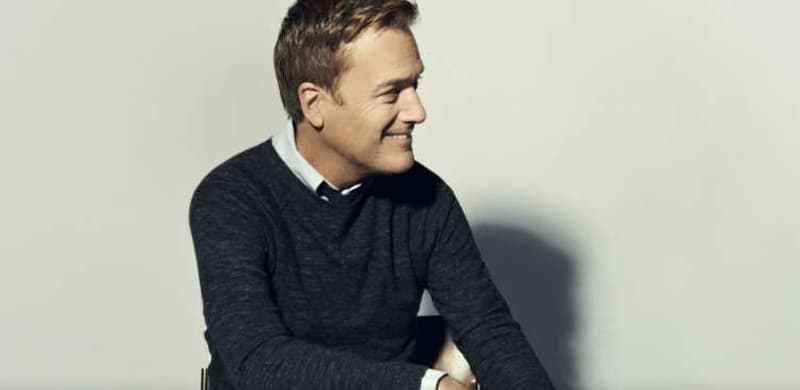 People Magazine Online and Country Issue Highlights Michael W. Smith & Friends: The Spirit of Christmas
Nashville, Tenn. (December 3, 2015) – Joining the talents of Kelsea Ballerini, Darius Rucker, LeAnn Rimes, Charles Kelley and more, Michael W. Smith will appear on tonight's CMA Country Christmas on ABC at 9/8 CST. Hosted by Jennifer Nettles, the all star line-up includes Smith's duet with Martina McBride for "What Child Is This" from his 2014 release of Michael W. Smith & Friends: The Spirit of Christmas. The multi-platinum selling Smith partnered with PEOPLE Magazine for a free download of his collaboration with McBride for their holiday playlist, including an exclusive interview in PEOPLE's popular Country issue.
Cracker Barrel Old Country Store® is sponsoring Smith's nationwide Christmas tour. The tour will hit more than a dozen markets this holiday season, including Dallas, Atlanta, Detroit and more. Smith's long-time friend and fellow GRAMMY® winner Amy Grant will co-bill with him in select cities. Complimented by a full symphony orchestra, the evening will feature favorites from Smith's latest Christmas release. For a full list of tour dates and ticket information, visit michaelwsmith.com/tour.
With critical praise from USA Today, The New York Times, Huffington Post, Country Weekly and more, Michael W. Smith & Friends: The Spirit of Christmas found Smith collaborating with Vince Gill, Lady Antebellum, Little Big Town, Martina McBride, Amy Grant, Carrie Underwood, Jennifer Nettles, Bono and Michael McDonald. To hear more about the album from Smith, click here.
About Michael W. Smith:
Michael W. Smith is an acclaimed singer, songwriter and musician who has sold more than 15 million albums, achieved 32 No. 1 songs, received 2x RIAA Multi Platinum, 6 Platinum and 16 Gold certified albums, earned three GRAMMY® Awards, one American Music Award and 45 Dove Awards. Amassing an in-depth catalog of achievements, Smith was honored at ASCAP's 100th Anniversary for his groundbreaking career and significant influence in music. He performed at Former First Lady Barbara Bush's 90th birthday celebration and also had the privilege to join Former President Clinton, U.S. Secretary of Homeland Security Jeh Johnson and others in remembering victims in the 20th Anniversary of the Oklahoma City attacks. Smith was appointed by the White House as Vice Chair for the President's Council on service and civic participation and, most recently, was the featured performer at the 2015 USO Gala and recognized as a USO veteran. In addition to the international impact he has had through multiple global tours, he has written and composed various scored film projects, has authored 12 books, has acted in assorted motion pictures and has been featured by numerous national media outlets. He founded, and actively supports, the teen club Rocketown – a nonprofit outreach for teens, providing opportunities in arts, music, sports and mentoring programs. This year also marks the 25th anniversary in partnership with Compassion International, seeing more than seventy thousand families' and children's lives changed, around the world. For more information, visit www.michaelwsmith.com.
Get Connected with Michael W. Smith:
Website
Twitter
Facebook
Instagram
##
Media Contact:
Velvet Kelm & Courtney Hyder
the media collective
velvet@themcollective.com
courtney@themcollective.com
615.591.7989
www.theMcollective.com