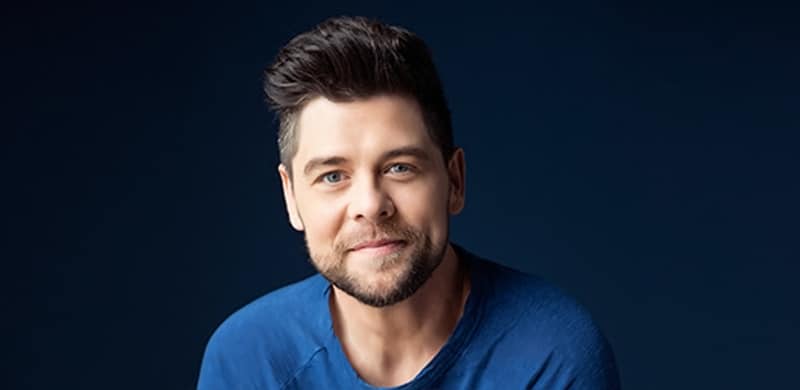 NASHVILLE, Tenn. (December 19, 2016) – GRAMMY® Award-winning Christian music vocalist, Jason Crabb, revealed some very exciting Christmas plans to news outlet, The Christian Post, earlier today. In an exclusive video posted to their website and social media accounts, Crabb shared the news that he will be performing in Paris, France Christmas weekend. By special invitation, Crabb will minister at the 12,000 seat Charisma Christian Church in Le Blanc-Mesnil, France under the leadership of Pastor Nuno Pedro on Friday evening, December 23, 2016 and Christmas morning, December 25, 2016.
"When my manager called me, I thought he was joking," Crabb said with a laugh. "Who would have ever guessed a country boy from Beaver Dam, KY would be singing in Paris, France!? It's going to be a blessing to celebrate the true reason for Christmas – the birth of Jesus Christ – with our Christian brothers and sisters in France!"
Along with Crabb, his band and entire ministry team will be accompanying the vocalist. There are plans to share moments of the trip through Crabb's popular social media channels – Facebook, Instagram and Twitter, by going "LIVE" as much as possible.
"We want to share this journey with everyone we can," stated Crabb. "I get to take my girls, and they're extremely excited! We're going to have a great time!"
Connect with Jason Crabb:
www.JasonCrabb.com
www.facebook.com/JasonCrabbMusic
Twitter: @JasonCrabbMusic
Instagram: @JasonCrabbMusic
##
Media Contact:
Aaron Crisler
Conduit Media
615-474-8673
aaron@conduitmedia.biz