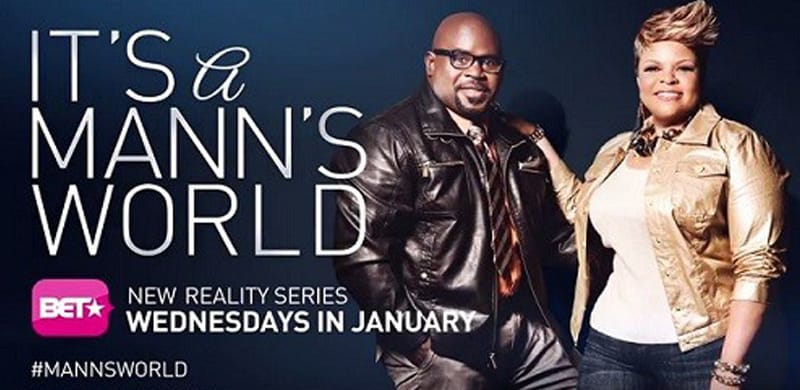 January 7, 2015 – The wait is finally over! The highly-anticipated new show, "IT'S A MANN'S WORLD" starring David and Tamela Mann and family premieres on Wednesday, January 14 at 9:00 p.m. EST/ 8:00 p.m. CST only on BET.
Known for their starring roles on stage and screen, Tamela and David Mann have become household names for their #1 comedy, "Meet the Browns." Their new show, "IT'S A MANN'S WORLD" will take a peek behind their celebrity on-screen personas, exclusive events, famous friends and the at-home lives of David and Tamela Mann. Over the course of eight one-hour episodes, viewers will get a taste of how David and Tamela balance being celebrities, entrepreneurs, and parents to four adult children – all while maintaining their 26-year old marriage. Viewers may have met the Browns, but this show introduces them to the Mann's world like you've never seen them before. http://www.youtube.com/watch?v=6K0wEfAbkaY
The series is executively produced by David and Tamela Mann in partnership with eOne along with Tara Long, Howie Miller, Kim McKoy, Roger Bobb, and Phil Thornton.
Connect with David and Tamela:
www.facebook.com/davidtamelamann
http://twitter.com/DAVIDANDTAMELA
For more information about David and Tamela Mann, visit http://www.tillymannmusic.com
##
For more information, please contact:
Chelsey Dickson
TKO Marketing
chelsey@tkomarketing.net