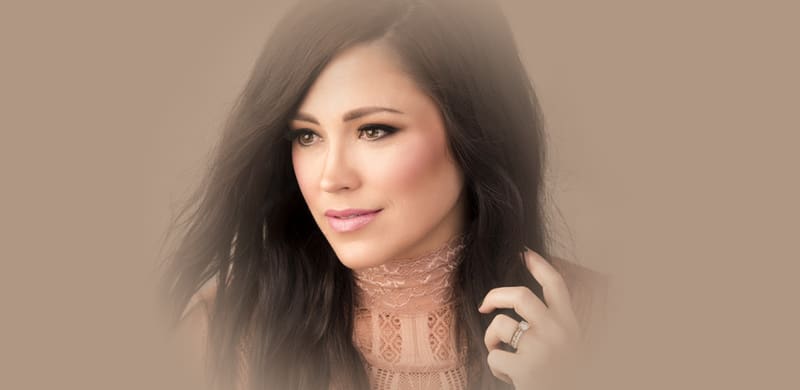 GRAMMY-NOMINATED WORSHIP ARTIST KARI JOBE ANNOUNCES HER NEW STUDIO ALBUM – THE GARDEN – SET TO RELEASE FEBRUARY 3, 2017
HEADLINE TOUR – THE GARDEN TOUR – FEATURING BRYAN & KATIE TORWALT, LEELAND AND JONATHAN DAVID & MELISSA HELSER IN 2017
NASHVILLE, TENN. (DECEMBER 16, 2016) GRAMMY-nominated and renowned worship leader Kari Jobe will release her third studio album titled The Garden on February 3, 2017. This album follows the highly acclaimed live project Majestic that produced the hit single "Forever" and "I Am Not Alone." The Garden was written and recorded during a season of pain and loss for Jobe's family.
"This album was written out of experiencing God's closeness, goodness and mercy even through a season of great loss for my family," shares Kari Jobe about the inspiration behind The Garden. "He can redeem any situation we are going through. I was reminded of His desire for intimate, real relationship with us like He had originally designed back in Garden of Eden. If we look up and around us, we will realize that God has been tending to the details of our hearts and souls throughout our entire lives. He is much like a gardener, knowing what to prune and what seeds to sow that will grow in due season and be life-giving to us. The Garden is all about seeing the beauty and kindness of God in the midst of the difficulties. He's not distant or disconnected from our pain; in fact, He's been right here the whole time, turning ashes into beauty."
Working with producer Jeremy Edwardson (Jesus Culture, Hillsong UNITED, Jon Foreman), she also co-wrote with her husband and worship leader Cody Carnes, Brooke Fraser Ligertwood, Martin Smith, Jason Ingram and many other worship leader friends. Check out two songs that have been released with lovely lyric videos from the forthcoming album: "The Cause of Christ" and "Heal Our Land."
"I believe with all of my heart that we have been put on this earth for such a time as this—to fulfill God's heart for mankind and bring salvation and hope to the world through the message of the cross of Jesus Christ," she explains. "We are the church, and I pray that we would long for God's presence to fall afresh on us and fill the atmosphere with His glory and wonder in greater measure. Let's not stay in places of disappointment or offense when things don't look like what we prayed for. Let's lift our voices in faith. Let's trust that He is good. Let's stand united, singing as the bride Jesus is longing to return for so that His Kingdom would come and His will would be done on earth as it is in Heaven."
Supporting this album, Jobe will be headlining her The Garden Tour with special guests Bryan & Katie Torwalt, Leeland and Jonathan David & Melissa Helser beginning February 23, 2017 through April 9. See the tour dates and respective opening acts for each date below.
ABOUT KARI JOBE:
For more than 15 years, well-respected worship leader Kari Jobe has been using her gifts to lead people into the presence of God. When she began leading worship at age 13, she never imagined she would be nominated for a GRAMMY®, win multiple Dove Awards or be praised by the New York Times. After being established as a well-respected worship leader with her Dove Award-winning, self-titled debut, Kari Jobe released her follow-up album, Where I Find You, which earned Jobe her first GRAMMY nomination. She released her first live recorded album – Majestic – in 2014 that debuted at No. 1 on three Billboard charts including the Christian Contemporary Album, Praise & Worship and Christian Digital Album charts. Majestic also debuted at No. 4 on the Overall Digital Album chart and earned Jobe her second Billboard Top 200 Top 15 debut at No. 12. The live album also received the GMA Dove Award for Praise and Worship Album of the Year in 2014.
She has sold more than 1 million albums (TEA) in her career and has 173 million career streams. Jobe is the most followed female CCM artist on social media with a social following of over 3.5 million.
##
Media Contact:
Merge PR | Lori Mahon
Lori@MergePR.com | 615.579.1266