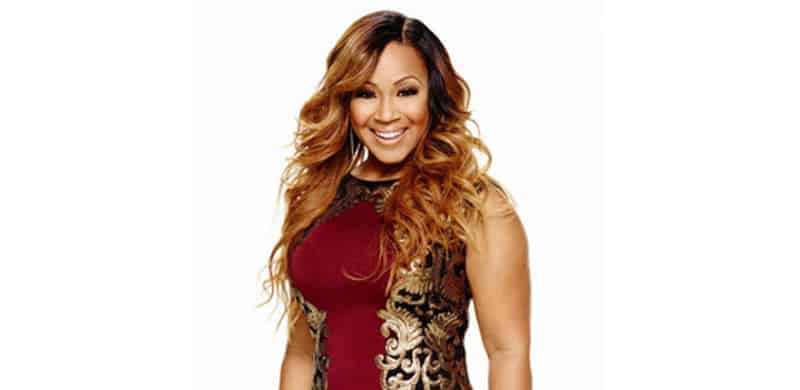 Multi GRAMMY® And Award Winning WE tv Star Erica Campbell & Mother Thomasina "Honey" Atkins Participate in the Launch of My Black Is Beautiful "Beautiful Reflections" Program for Black History Month
Mary Mary/WE tv Season 5 Premieres March, 3rd
(New York, NY ) February 10th, 2016: As Erica Campbell reached yet another milestone—becoming the first Gospel artist to hit 1 million followers on Instagram, the multi Grammy® winning recording artist and WE tv star of her own hit series "Mary Mary," along with the help of her mother Thomasina "Honey" Atkins are taking the initiative to participate in this year's My Black is Beautiful "Beautiful Reflections," program for Black History Month from February 1st -28th , 2016.
The my Black is Beautiful program was created in 2007 by a group of visionary black women at P&G to create dialogue about black beauty. Their mission was to bring together other black women within different communities nationally to discuss the positive effects of change. The program looks to define and promote excellence in women that when they look in the mirror they are considered beautiful and unique.
Erica Campbell and her mom Thomasina Atkins will be involved in contributing with P&G and other supporting retail brands such as Olay, Pantene, Crest and COVERGIRL by participating in a media day, twitter party and dissemination of key messages as part of the program. Celebrating the unique beauty of African-American women, past, present and future. The program will encourage MBIB's community of 2 million to celebrate their beautiful reflection and be reminded of their powerful heritage.
Campbell's 2016 beauty campaign has already taken off, with her recently launched hairline "Erica by ERICA CAMPBELL" a partnership with Vernon Martin & VeMa Couture Hair. The hair line includes different hair extensions and wigs that are all elegant, beautiful and affordable in style.
Her debut solo cd, the chart-topping Help, earned the singer a Best Gospel Album Grammy®; a follow-up version of the cd, called Help 2.0, became an instant best-seller, also landing at #1. Other 2015 highlights for Erica included co-hosting the Dove Awards in November, 2015, and collecting 6 Stellar Awards, bringing her total Stellar wins to an astonishing 17, with multiple nominations for this year's Stellar Awards
Erica along with her sister Tina Campbell have recently received the honor of BMI's Trailblazers of Gospel Music for 2016 at a live event in Atlanta during which the giants of Gospel music paid tribute to the duo by performing a number of their hits. The event was hosted by Yolanda Adams. BMI's Trailblazers of Gospel Music airs on TV One February 19th, 2016 at 8pm EST.
Watch the Mary Mary Season 5 Trailer here.
##
For Updated Information on Erica Campbell, Visit:
Facebook
Twitter
Instagram
YouTube
Periscope
Website
Blog
Luxury Hair Line
Media Contact For Mary Mary:
PLAN A MEDIA, LLC
Patti Conte / 212 337 1406 ext. 2 / PattiConte@planamedia.com
Kaylin Johnson / 212 337 1406 ext. 3 / kaylin.planamedia@gmail.com
Media Contact For Erica Campbell:
Jojo Pada / Ignition PR
201-227-6945
ignitionpr@gmail.com