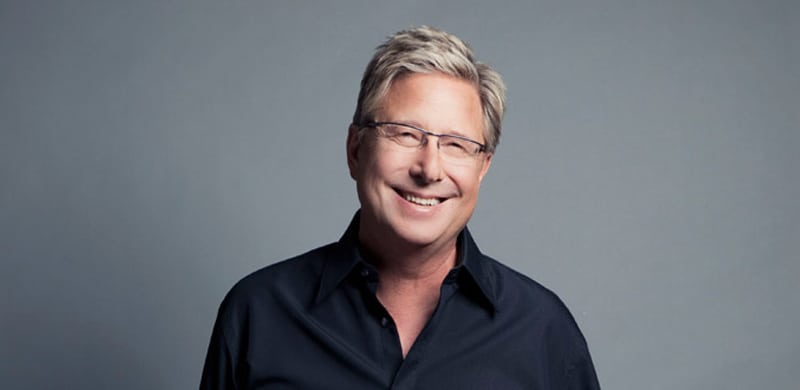 Don Moen to Appear with Pope Francis, Andrea Bocelli, and Darlene Zschech in Rome, Italy at The Vatican
Moen to Participate in Ecumenical "Voices In Prayer" Event in St. Peter's Square
Gathering Focuses on Prayer for Persecuted Christians
July 2, 2015 (Nashville, TN) – Don Moen, an iconic voice in Christian music and pioneer in the modern praise & worship movement, is set to participate in an ecumenical event to pray for persecuted Christians all over the world. On July 3, 2015, Pope Francis will host the "Voices in Prayer" event in Rome, Italy at St. Peter's Square in the Vatican. Along with Moen, Darlene Zschech and Andrea Bocelli are also set to appear during the event.
The event is organized by "Renewal in the Holy Spirit," a charismatic group within the Catholic church. The gathering is historic, as it is the first time an ecumenical event is being held in St. Peter's Square.
For years, the music of Don Moen has gone beyond borders, as evidenced by his global audience. Moen has seen God open doors that he knows only God could open, and he is honored to walk the path that God lays out for him.
"It is an honor to join my friend Darlene Zschech, along with Andrea Bocelli and Pope Francis as we come together in St. Peter's Square for the "Voices in Prayer" event," states Moen. "This ecumenical event brings Protestants, Catholics, and Jews together as we pray for our brothers and sisters in Christ who are being martyred and persecuted all over the world today. Although there are many denominational differences throughout the church worldwide, I have seen firsthand how coming together in worship and prayer promotes unity. Join me as we pray for those who are being jailed, beaten, and killed for professing their belief in Jesus Christ."
The music and ministry of Don Moen has a global audience impacting millions of people. Along with the United States, his travels for concerts and seminars have taken him to Ghana, South Africa, Singapore, the Philippines, South Korea, Brazil, Canada, Australia, Great Britain, Hong Kong, Malaysia, Indonesia, Japan, Guatemala, Honduras and many more.
Connect with Don Moen:
www.DonMoen.com
www.Facebook.com/DonMoenMusic
www.Twitter.com/DonMoen
##
Media Contact:
Aaron Crisler // Nelon PR
615-474-8673
aaron@nelonpr.com