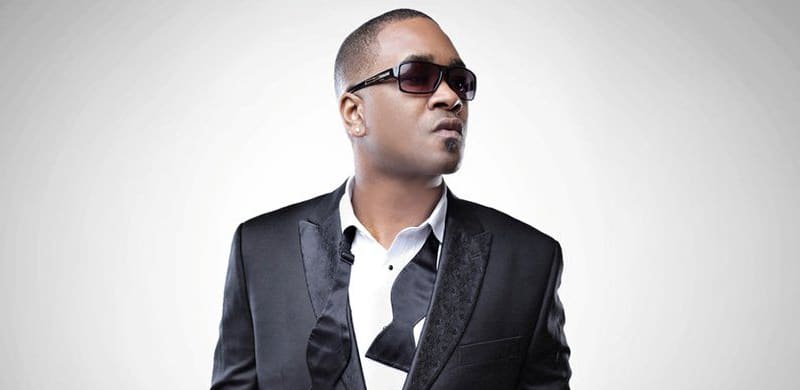 Oxygen Media reimagines the network's popular franchise and heads to The ATL with the series premiere of "Preachers of Atlanta," on Wednesday, February 3 at 10 PM ET/PT. Through the lens of five different people with drastically different approaches to their ministry, the show will explore many of the most hot-button and polarizing issues in America today. From passionate discussions surrounding the validity of unorthodox ministry methods to first-person accounts of the rippling and emotional effects of racial tensions with law enforcement, these unconventional figures have no boundaries when it comes to tackling real issues that affect real people in their communities. The cast challenging the status quo is Corey Hambrick, Le'Andria Johnson, Canton Jones, Kimberly Jones-Pothier, and Judah Swilley.
"Preachers of Atlanta" offers a fresh perspective on ministry in order to inspire a resurgence of faith. Their ministries include communicating spiritual messages through hip-hop lyrics and venturing into the neighborhoods of Atlanta to find those in need. The cast is real, passionate, and unashamed in their transparency, using their imperfections and out-of-the-box ways to reach a new generation for God.
"'Preachers of Atlanta' features a young, vibrant cast who is pushing the envelope and tackling real-world issues in their communities, creating thought-provoking dialogue," said Rod Aissa, Executive Vice President of Original Programming and Development, Oxygen Media. "The series showcases a new generation… who, through their nontraditional approaches, are unapologetic in their ministry and unafraid to break down boundaries in an effort to drive positive change."
For more "Preachers of Atlanta" content, fans can visit the official show site to see exclusive video, behind-the-scenes photos, news, interviews, and bios. During the premiere of each episode, viewers can watch and interact with real-time content synced to the show, including chats, photos, bonus videos, and more. To learn more about the cast and get exclusive, snackable content, fans can like the official Preachers on Oxygen Facebook page and join the conversation on Twitter and Instagram using #PreachersofAtlanta.
Canton Jones found his ministering voice through the power of music and is the pastor of Free Life Church. Currently residing in Atlanta with his wife and business partner, Ramona, and their three sons–Justice, Dominion, and Canaan–and daughter, Love, Canton ministers with determination and transparency, in the hope that this generation will find ways to incorporate God's word into their own lives.
Canton is the president of CAJO Records, distributed and marketed by Syntax Creative, and serves as a media triple threat, working as a successful rapper, songwriter, and producer. Canton has performed in front of millions of people and released countless albums throughout his lucrative career. An award-winning artist, he has been nominated for a Grammy and a Stellar Award, and he has won three Gospel Choice Awards.
With a jam-packed schedule, Pastor Canton is faced with juggling his musical career, serving his congregation, and continuing to expand his musical ventures, all while preparing to welcome a new bundle of joy into the family.
"Preachers of Atlanta" is produced by L. Plummer Media in association with Relevé Entertainment with Lemuel Plummer, Holly Carter, Chris Costine and Mark Scheibal serving as Executive Producers.
Oxygen Media is a multiplatform entertainment brand that targets young, multicultural women. The network's relevant and engaging content reflects how real women with real stories see the world – vibrant, optimistic and bold. Oxygen is the destination where women can come together across multiple platforms to have fun and encourage each other through their individual and collective journeys. The growing network's unscripted original programming includes "Sisterhood of Hip Hop," "Pretty. Strong.", "The Prancing Elites Project," "Like A Boss," "Create Your Day Job" and the popular "Preachers" franchise. Available in over 77 million homes, Oxygen is a program service of NBC Universal Cable Entertainment, a division of NBC Universal, one of the world's leading media and entertainment companies in the development, production, and marketing of entertainment, news, and information to a global audience. Watch Oxygen anywhere: On Demand, online or across mobile and connected TVs.
Syntax Creative is one of the top independent digital distributors, design firms and marketing agencies, representing more than 100 record labels. Their impressive list of clientele includes Central South, Crossroads Label Group, Free Chapel, Vineyard Worship, 8 Side Records, CAJO Records, Crossover Church, Discovery House Fearless Music and Canon Press, among others. To learn more, visit: http://syntaxcreative.com.
##
Media Contact:
Syntax Creative
P.O. Box 965
El Cajon, CA 92022