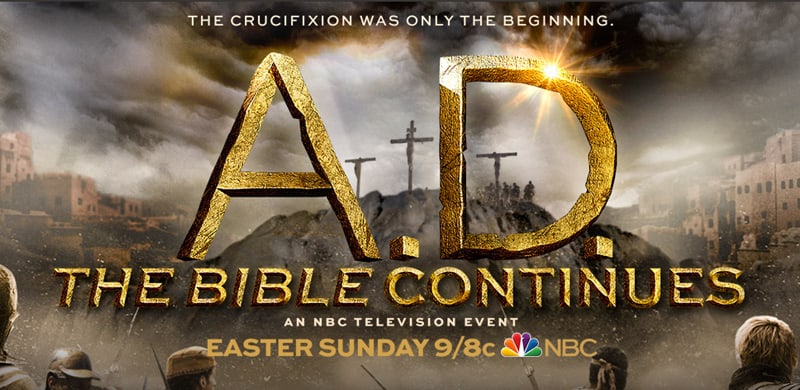 Powerful New Series Premieres Easter Sunday
Fellow Believers,
This Easter Sunday, April 5th 9/8c on NBC, join millions of viewers for the powerful series premiere of "A.D. The Bible Continues" from producers Roma Downey and Mark Burnett and continue on a 12-week journey through chapters 1-10 of Acts.
Witness the power of the Holy Spirit, the heroism and sacrifice, the joy and sorrow, and the forgiveness and redemption surrounding the most powerful global movement in history – the rise of the Church.
Let's send a message to America that God's presence and the Holy Spirit are still very much alive and willing to change lives!
Visit www.ShareADTheSeries.com for free faith resources on the Book of Acts, including free study guides, curricula and more to spread God's word to those around you. Click here for the latest trailers and faith leader commentaries.
##
Media Contact:
iTickets.com
735 Taylor Road
Ste 230
Gahanna, OH 43230