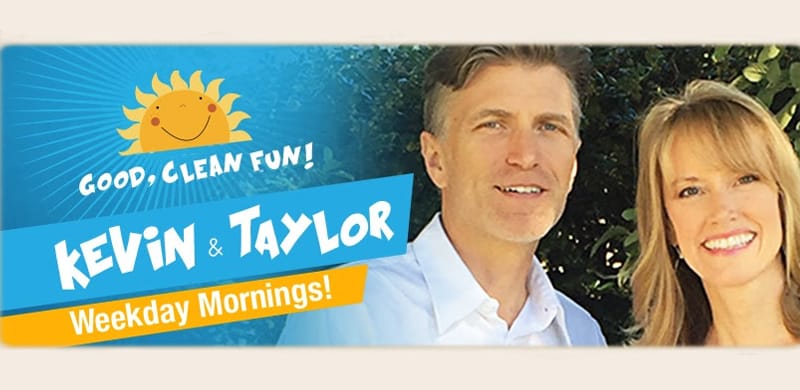 94FM The Fish, Nashville's Family Christmas Station, Introduces Kevin & Taylor Mornings!
Good clean fun with Kevin and Taylor is now on 94FM the Fish weekday mornings!
Previously recognized in Atlanta as "Best Morning Drive Show" by the Atlanta Journal Constitution and as "Radio and Records' Personalities of the Year," Kevin and Taylor will be heard from 7am to 10am throughout the Christmas music season before launching full-time into a five-hour morning drive slot in early January. (Get a sneak peek here.)
During the Christmas season, long-time morning show co-host Doug Griffin will lead in with Doug and Friends from 5am to 7am weekdays while also anchoring 10am to 2pm on 94FM the Fish.
In January the Kevin and Taylor Morning Show will expand to 5am to 10am on the Fish and will be syndicated from Nashville to the nationwide audience served by parent company Salem Media Group's "Today's Christian Music Network."
Tune in 94FM the Fish, Nashville's Family Christmas Station at 93.7FM, 94.1FM, 104.9FM.
Download the mobile app or listen online at 94FMtheFish.net!
##
Media Contact:
salem@saleminteractivemedia.com