NEWS: 2014 IMMERSE Winner Aryn Michelle to Release Debut Album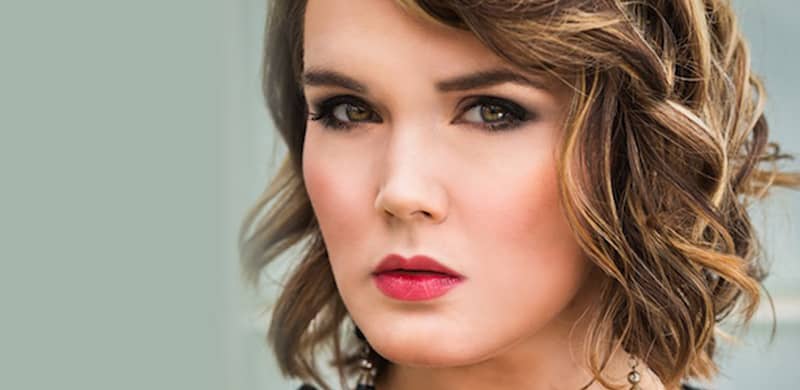 DEPTH Available on August 18
Dallas, TX –Aryn Michelle, Female Songwriter/Artist of the Year at the 2014 Gospel Music Association IMMERSE Conference, is prepping to release her debut full-length album DEPTH on August 18, 2015. DEPTH will be releasing through a unique management and label partnership with industry veteran Chris Erlanson's 168 Management and distribution through STL Distribution.
Aryn's journey to music began as so many artists do: singing in church. This love of music and her natural talent opened the door to attend the prestigious Berklee School of Music where she studied songwriting. Upon receiving her degree, Aryn struggled to find her place, writing songs that reflected her life, but not necessarily her passion for sharing the deeper elements of her faith.
"I've been a follower of Jesus Christ since I was 8 years old, but I have finally arrived at the place where I have let go of my personal ambition and simply want to go where God is taking me artistically. I hope Depth communicates the honesty and vulnerability of that spiritual growth," explains Aryn.
During her participation at IMMERSE, Aryn met the team at 168 Management who put together a strategy to launch her album. Balancing a budding career with a growing family can be a daunting challenge, so a team was built around Aryn to create Depth, a sonically strong album that balances her Alt-Americana vocals with lyrics that challenge the listener to take a new look at the bigger questions in life.
"I don't want to write songs that are 'a mile wide and an inch deep'," she continues. "I want to write about scripture, biblical people and the Christian experience with theological depth. I want to ask hard questions and give people a work of art that they enjoy because it not only encourages them, but challenges them as well. If we as Christians have a desire to embrace art that speaks truth, then it's going to get messy and complicated because life with Christ is messy and complicated."
To kick off the project, Aryn will be performing a series of house concerts throughout her native Texas and throughout the Midwest, including shows in Austin, Dallas and Nashville.
For More About Aryn:
www.arynmichelle.com
Electronic Press Kit
Facebook
Twitter
Instagram
About 168 Management:
168 Management was launched in 2007 by Christian Music executive Chris Erlanson and now represents artists such as Phillips Craig and Dean, No Other Name, Bryan Popin and most recently 2015 breakout artist Aryn Michelle. Chris's track record in Christian music includes eight years in management at INO Records working with artists like The Jonas Brothers, MercyMe, CeCe Winans, Darlene Zschech, Chris Rice, Sara Groves, The Afters, SONICFLOOd, The Brooklyn Tabernacle Choir and numerous others. Visit the website for more information.
##
Media Contact:
Lori Heiselman
714-553-5181
Lori@BiscuitMediaGroup.com