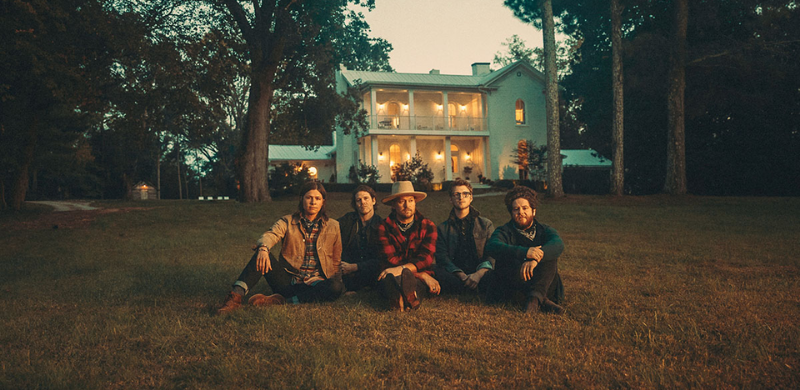 New York, NY – The documentary feature NEEDTOBREATHE: INTO THE MYSTERY , directed by Chris Phelps and produced in partnership with Elektra Records and Foundations Music, will be released by Greenwich Entertainment on demad (including iTunes/AppleTV and Amazon Prime Video), on Tuesday, November 23.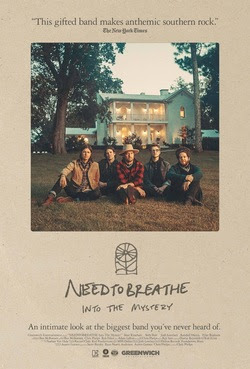 The film release will follow the band's massive 38 city tour across the United States. The theatrical trailer is available now.
NEEDTOBREATHE: INTO THE MYSTERY chronicles the unique recording of NEEDTOBREATHE's latest album Into the Mystery, which was released by Elektra Records on July 30.
At the height of the COVID-19 pandemic and without telling a soul, the band decamped to a historic house-turned-recording studio in remote Tennessee to work on new music. Over three weeks, they resided under one roof and handcrafted an album reflective of the turbulent moment that may contain the most important music of the band's storied career. NEEDTOBREATHE: INTO THE MYSTERY offers a rare look at the collaboration of artists at the height of their creative powers who are struggling with the same fear and isolation that has affected everyone the last 16 months.
"We're big fans of music documentaries where you get to actually watch the artist creating in the space where the record is made," said NEEDTOBREATHE. "Getting to see an idea stretch and grow into a finished song is really inspiring, but we've never really let our fans see behind the curtain. Now people will get to pull up a chair and become a part of the process as we create our eighth studio album in an old house in the hills of Tennessee."
Since 1998, NEEDTOBREATHE have quietly emerged as a dynamic force in rock music, topping the charts, selling out historic venues, garnering GRAMMY® nominations, and generating over 2 million album sales and over 2 billion streams to date. Their latest album Into The Mystery will be released by Elektra Records on July 30.
##