Natalie Grant And Bernie Herms Set To Present During 60th Annual GRAMMY® Awards Premiere Ceremony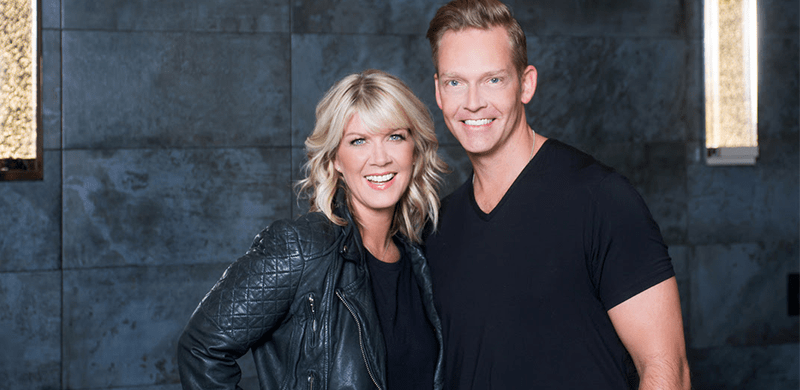 GRAMMY® NOMINEES NATALIE GRANT AND BERNIE HERMS SET TO PRESENT NUMEROUS CATEGORIES DURING THE 60TH ANNUAL GRAMMY® AWARDS PREMIERE CEREMONY ON SUNDAY, JANUARY 28, 2018
Grant and Herms have multiple nominations – catch them live on grammy.com from 3 – 6 p.m. EST for live webcast of the music world's most prestigious event
NASHVILLE, Tenn. (January 24, 2018) – Multi-award winning singer-songwriter-producer team Natalie Grant and Bernie Herms will be presenters at the 60th Annual GRAMMY® Awards Premiere Ceremony on Sunday, January 28 live beginning at 3 p.m. EST. Watch the live stream at www.grammy.com. Collectively, the husband/wife team is nominated for three awards including Grant's single "Clean," for Best Contemporary Christian Music Performance/Song from her No. 1 debuting album Be One. Herms receives two as songwriter for "Oh My Soul," recorded by Casting Crowns for Best Contemporary Christian Music Performance/Song and for his work as a producer on Danny Gokey's hit album Rise, for Best Contemporary Christian Music Album.
Multiple GRAMMY® nominated Natalie Grant is known for her powerful and soaring vocals, heart-gripping lyrics and passionate performances, and has remained one of the top-selling Christian & Gospel artists since her 2005 breakout RIAA Gold certified album, Awaken. She has since gone on to have nearly 4 million in career sales, and the Gospel Music Association (GMA) has named her Female Vocalist of the Year five times. Learn more at www.nataliegrant.com.
Bernie Herms is an award-winning composer, songwriter, and producer, who has worked with artists such as Josh Groban, Andrea Bocelli, Selena Gomez, Kelly Clarkson, Hillary Scott (of Lady Antebellum), Barbra Streisand, Natalie Grant, Casting Crowns, Danny Gokey, David Foster, Brad Paisley, Steven Curtis Chapman, Amy Grant, and many more.
Some of his recent projects include Hillary Scott's GRAMMY® winning #1 single, "Thy Will" (14 consecutive weeks at #1), Barbra Streisand's GRAMMY® nominated and #1 debuting album, Partners, Natalie Grant's #1 debuting album, Be One, and Danny Gokey's #1 debuting album, Rise. After the success of producing Josh Groban's GRAMMY® nominated album, Stages, Bernie is back in the studio working on Groban's next project.
##