Multiple GRAMMY-Nominated Singer-Songwriter Jekalyn Carr Premieres Concept Music Video for R&B Single "Power of Love"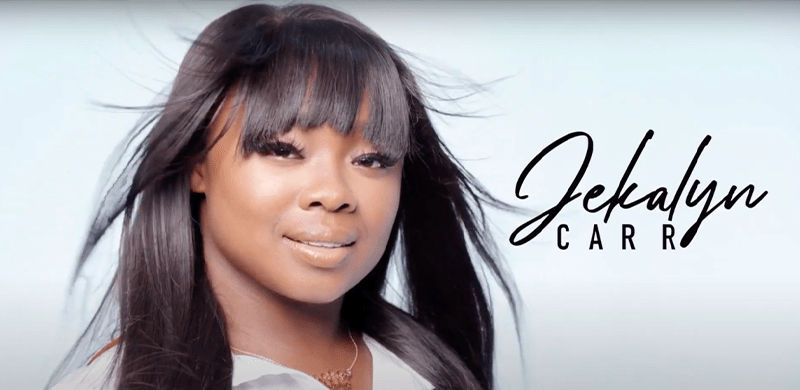 The 23 Year-Old's "Power Of Love" Single Currently Ranks #34 on Mediabase Urban AC Radio Chart
ATLANTA, GA (July 10, 2020) — Seven-time Billboard No.1 chart-topper and four-time GRAMMY® nominated powerhouse singer-songwriter Jekalyn Carr has premiered the concept music video for her R&B single "Power Of Love," on her Youtube channel. Ranking as the #1 Most Added Song on Mediabase Urban AC Radio formats its debut week with 14 monitored stations, "Power of Love" is vastly moving up the charts trending at #34 this week.
Filmed in HD and shot in Africa, London and Asia, "Power of Love" is co-directed by Kauwuane Burton and Jekalyn's father and manager, Allen Carr, who also produced and wrote the song. "Power of Love" expounds on the message that we can live, we can walk, and we can stand in unity. "Love is powerful, and we must embrace our family, friends, and others using that power," states Jekalyn. "We all need a hug at times, and this song is to share that hug with you through the Power of Love."
In such a short period, Jekalyn Carr has achieved what many adults strive to achieve throughout their lives and still never manage to accomplish. She has spent half a decade on top of the charts as a top-selling independent recording artist with seven Billboard No.1's including three No.1 radio singles, two No.1 albums, two No.1 digital singles, and six Top 10 songs. In her career, she's garnered four GRAMMY® Award nominations, two Billboard Music Award nominations, over 75 million lifetime global streams, and on YouTube, she has surpassed 95 million views. Her 1.3 million social media followers often go to her for a positive voice during rough times. She was named one of EBONY Magazine's 'Power 100' in 2014 as one of the Most Influential People in the World and ranked No. 23 on Billboard's Top Gospel Artist of the 2010s according to the All Decade-end Charts.
Fans can stream or download "Power of Love" digital track here.
##