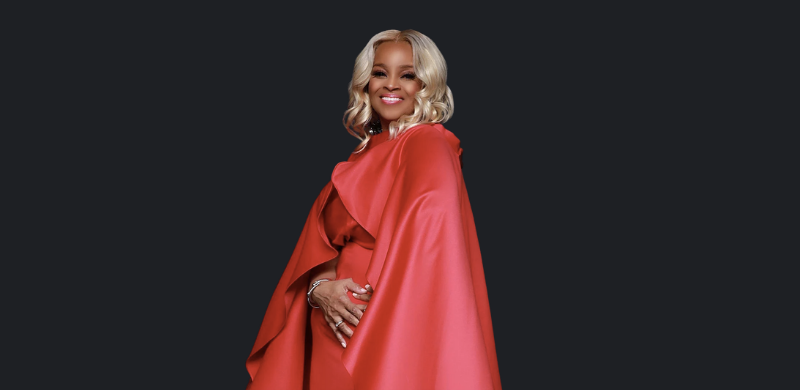 (Nashville, TN) – February 13, 2022 – Globally-acclaimed label Motown Gospel (a division of Capitol CMG/Capitol and Universal Music Group) is honored to announce the signing of legendary 4-time GRAMMY-winning singer, musician, songwriter, entrepreneur, and First Lady of COGIC (Church of God in Christ) Karen Clark Sheard, in partnership with Karew Records, with plans to release her first new album in over half a decade later this year. It will follow Clark Sheard's 2015 live album Destined To Win, her highest-charting album in her solo career and her 2010 studio album All In One, which earned GRAMMY, Stellar, Dove and BET Award nominations and remains the largest selling release of her solo career to date.
"No other female vocalist in gospel music has had as broad an influence as the legendary Karen Clark Sheard," say Monica Coates and EJ Gaines, Co-Executive Directors of Motown Gospel. "She uniquely brings generations of gospel and R&B music-lovers together with the power of her voice and the purity of her spirit. We are so honored to work with her and the Karew team."
"I am honored and excited to partner with Motown Gospel," shares Karen Clark Sheard. "I'm passionate about encouraging, inspiring and uplifting people through my music, and I can't wait to share it with my long-time supporters and with the world."
Karen Clark Sheard first rose to prominence as the youngest sibling in The Clark Sisters, the group credited with bringing gospel music to the mainstream. Formed by their mother, Dr. Mattie Moss Clark, when Clark Sheard was a teenager, the five sisters released their national crossover hit "You Brought The Sunshine" in 1981. The song reached churches and dancefloors alike, and climbed to the upper reaches of several Billboard charts in the process.
Karen Clark Sheard has proven to be a prolific solo force as well, releasing five studio albums, and two live albums, garnering multiple Grammy, Dove, NAACP Image, Soul Train and Stellar Awards and nominations along the way. Clark Sheard is renowned for her signature, multi-octave vocal range and has been cited as an influence by a variety of artists, including Beyonce, Mariah Carey, Kanye West, and many more.
In 2020, Lifetime released a biopic on the lives and musical journey of The Clark Sisters entitled The Clark Sisters: First Ladies of Gospel. Produced by Queen Latifah, Missy Elliott, and Mary J. Blige, the film was the network's highest-rated original movie in years. Also in 2020, the Clark Sisters appeared on Jimmy Kimmel Live!, performing an unprecedented 17-minute mini-concert medley of their songs – including "You Brought The Sunshine" – for the program.
Currently, Clark Sheard serves as First Lady of the Church of God in Christ, not only a global Christian denomination consisting of over 8.8-million members, but also ​​the largest Black organization in the world. She is married to Bishop J. Drew Sheard – who was elected Presiding Bishop of the Church of God in Christ denomination last year – and together, they have two children, Kierra Sheard and John Drew "J. Drew" Sheard II, both of whom have followed in their mother's musical footsteps and collaborated with her on previous recordings.