MercyMe's 'I Can Only Imagine' Named Official State Inspirational Song of Oklahoma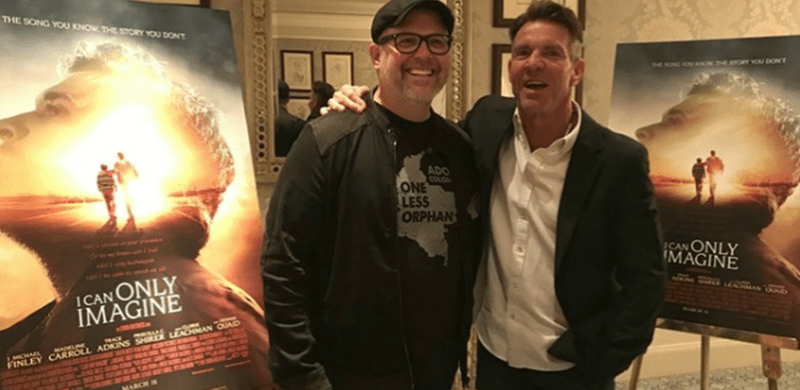 'I Can Only Imagine' Movie Still in Theaters
(source: New Release Today)
Over a decade after its release, MercyMe's iconic hit "I Can Only Imagine" continues to make history as it was named the Official State Inspirational Song of Oklahoma by Governor Mary Fallin.
The movie of the same name, chronicling the life of MercyMe lead singer Bart Millard and the deeply-personal story behind the song, was filmed in Oklahoma and is currently shattering box office expectations with over $70 million to date. Following the unprecedented success of the song that launched the band's career in 2001, the I Can Only Imagine film broke records of its own in theaters as the third-biggest film shot in Oklahoma and No. 3 all-time among Hollywood music biopic films.
Read more at NewsReleaseToday.com.
##