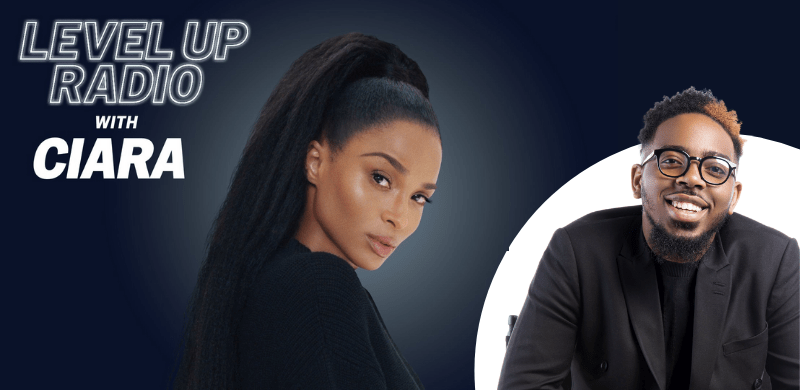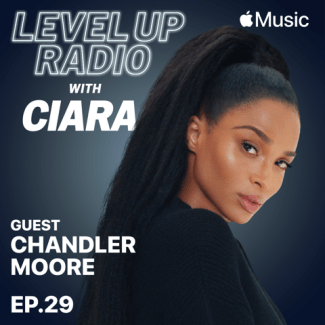 Ciara celebrates Gospel Music Heritage Month with special guest Chandler Moore of Maverick City Music on the newest episode of
Level Up Radio
on Apple Music Hits. The conversation touches on faith, strength, courage and determination, while infusing a fun round of Gospel-themed games. Chandler shares about his work with Justin Bieber and Diddy, who would be in his eight-person choir, how being a father and husband has influenced him to start writing more R&B, pop and country songs, and he and Ciara talk about their song 'On and On' together.
Key quotes from the chat below, available to post with credit to Level Up Radio with Ciara on Apple Music Hits:
http://apple.co/_LevelUpRadio
Chandler Moore on working with Justin Bieber and Diddy
"Honestly, I'm going to give you the whole truth. To me, Justin had been a friend for almost a year now. One of my best friends, one of the safest places in the world to just have conversation about life or whatever, he's full of wisdom, full of love. So we usually just, you know how you do with your artist friends, musician friends, you just send music back and forth. Yo, check this out, whatever. So I'm literally working on another album with another artist at their house. And Justin is like 11:00 PM, he sends me a text Friday of Easter. So Easter is Sunday, which is when the album drop. He sends me a text Friday. It was like, yo, what you think about this? So I was like, oh, this is lit, I just listened to it. I was like, it's dope. What you thinking about it? He was like, yeah, I want to release it for Easter. He was like, I got five more songs. I'll put you on as many as you want. He's like, can you record it? And I'm like, are you kidding me? Like, I'm going to tell you, so I'm literally at Diddy's house working on a song with Diddy. At the same time Justin's texting me and we were in a mo, like we were in a zone. So I'm having to sneak to record a song-For Bieber like-For Justin so he can turn it in for the next day-So it can be released on Sunday. It was like insane. But you could tell it was like, kind of like a God thing, because there was no like stress, like I wasn't stressing out. I literally had to change one of my flights to get to another studio to record some stuff. It was no stress. There was a ease like, oh, let's go, this going to be fun. People are going to be impacted. So that's how that was. It was amazing though. Justin's one of my favorite creators and he could sing his face off. But it was crazy. It was a wild story. It was crazy."
Chandler Moore on what music inspires him
"So probably contrary to popular belief, I'm not as much as a music head as some of my peers. I have friends who live, sleep music. Always writing, always listening. But for me, it takes a while to digest music. I like to listen to music slowly. There's a new artist called Kamari, who I'm head over heels for this guy. He's amazing, singing, writing. I love Giveon. Giveon is just great. There's a gospel artist called Rich Tolbert, one of my best friends, who is amazing, who inspires me. His fit is crazy. Those are a few. Justin Bieber has always been one of my things. He's gold. He's just amazing. Yeah. Those are who I'm listening to right now in my recent, those and Lucky Daye. Lucky Daye is my recents too. This guy named Lucky Daye is crazy."
Chandler Moore and Ciara on 'On and On'
Ciara: Let's talk about this thing. So this is a part of the Juneteenth album that was created by Maverick City. I can tell you, you called me, like, I know you were down to the final hours and I know we had talked about working together anyways. So this is me, you, and Rusty. We've all been chatting together. It was just a matter of time we would get together. And when you reached out to me for this song, I was super excited. Timing was crazy. I believe I was like probably fresh after having baby. But I just remember you asked me to be on the record and feeling so honored to be a part of an album that was so special to you. Anything you want to share about this album, the Juneteenth album?
Chandler Moore: Man. So the Juneteenth album, our heart behind it was a lot of us didn't really know the history of Juneteenth as much as one would think we would or should have. So once we were really enlightened to what it was and the history of it, we were like, "Man, we want to dedicate a whole album to this." That was just our heart. "Write some songs that is about our culture, that has influenced our culture, that we know our culture will love and let's just see what happens." So when I called you, we were literally maybe two weeks out from June trying to release it if that, and we were still trying to put the record together. We don't know if we're putting it out. We have some songs, we're still working on some tracks, whatever, but it came together and a lot of those songs we wrote at a camp in May and we just pieced together some songs and made it work. You hopping on that just made it crazy.
Chandler Moore on how being a father and husband has influenced him to start writing more R&B/Pop and Country songs
"So being a new husband is amazing. Just having the constant support of something consistent, of my wife being consistent. I get a little teary-eyed. Just the consistent love and support, because this life can be very inconsistent, the ups, the downs. Some seasons are this, some seasons are that, so she's been my consistency, my stability in all of the chaos. When I come home, it just feels like, "Oh, I'm home. This is home." So balancing that and then having a four-year-old who lives two hours away from me, it's a journey because it takes prioritizing almost on a different level. So having to prioritize my son as far as making sure he feels like I'm present, making sure I'm taking those extra sacrifices, and maybe when I get off the road on a weekend, I want to go home and sleep, let's drive down to see him, hang out, take him to school, doing little stuff like that, which makes me feel like I'm doing my best to be present in my son's life, who may not be able to be with me all the time because of my schedule. So it's a balance. And to have my wife who supports me in that, who's not like, "All right, go ahead. You go ahead." It's like, "Nah, let's go. Let's go see our son," who automatically took on the role of mom as she started, as soon as we got married. And who willingly accepted that. It's golden. So marriage is great. Marriage is fun. I would endorse anybody to get married as long as it's the right one. Now, I'm working, oh, this is my first time saying it, I'm working on an R&B/Pop just love type vibe that she has just opened up in me. And then country, I'm doing some country songs. It's just a lot of stuff we work on that love has just opened my heart back up to again. So yeah, it feels safe for me now."
Chandler Moore on which artists he would put in his eight-person choir
"Jazmine Sullivan, Ciara is happening. I'm putting Justin Bieber in there. I'm putting Eric Dawson. I'm putting Usher and I'm putting Marvin Winans And Ooh, I'm putting Ty Dolla Sign in my choir. That's who I'm putting. He'll be singing. Ty Dolla be singing. That's who I'm putting in my choir."
##