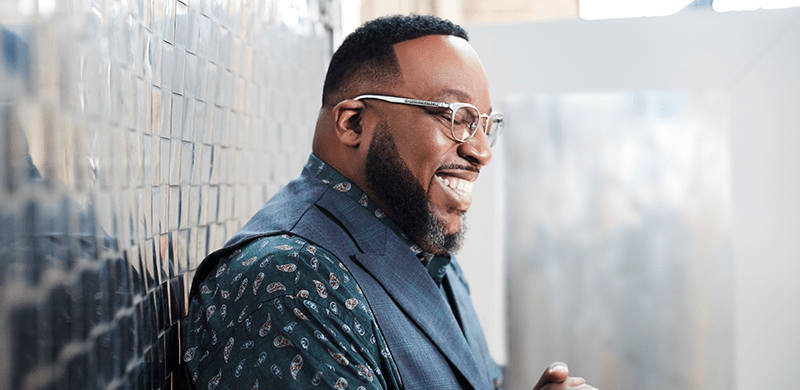 November 9, 2017 – Bishop Marvin Sapp will make his first preaching appearance at the esteemed Church of God In Christ Holy Convocation this Friday. He will deliver the keynote address at the organization's 110th annual meeting.
"The Church of God in Christ is excited to have Bishop Marvin Sapp as our guest at our 110th Holy Convocation," says COGIC Executive Director of Public Relations, Robert Coleman. "We are certain to receive an inspiring word and enjoy some anointed gospel music."
A prolific, passionate and gifted preacher, the engagement is a great honor for Bishop Sapp, who travels the country 5 – 6 days a week spreading the good news of Jesus Christ, while maintaining the commitment to his church: Lighthouse Full Life Center in Grand Rapids, Michigan.
Bishop Marvin Sapp's keynote address will air live on The Word Network, and will also be streamed live at www.cogic.org.
With more than 6.5 million members, The Church of God in Christ, Inc. (COGIC) is the largest Pentecostal denomination in the United States. The Church has congregations in 63 countries around the world. Its mission is to seek and save that which is lost.
Bishop Marvin Sapp is Senior Pastor of Lighthouse Full Life Center, which has locations in Grand Rapids and Muskegon, Michigan. He is also Metropolitan Bishop within the Global United Fellowship, where he oversees more than 100 churches in 19 states. Addtionally, Marvin Sapp is an internationally acclaimed Gospel recording artist. He is a multiple Grammy and Billboard Award nominee, two-time BET Award winner and a multiple (22) Stellar Award recipient. Marvin Sapp is one of the most beloved voices in Gospel music. His current project, CLOSE, is Sapp's 11th album and it delivered his fifth consecutive #1 album debut.
# #