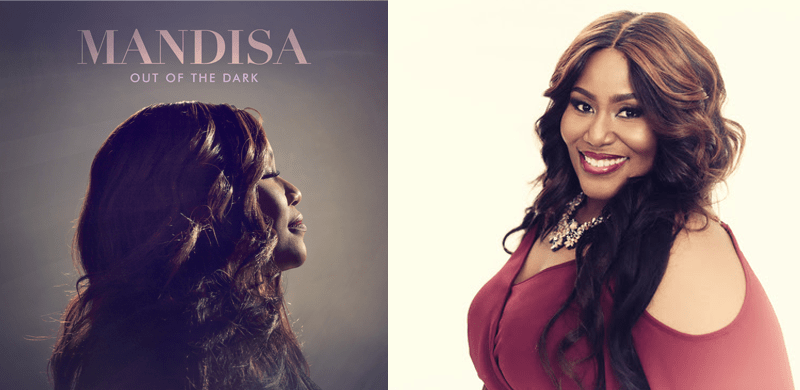 "Unfinished" Already Soaring At Radio As Most Added Song At Christian Radio For Three Weeks
Nashville, Tenn. (April 10, 2017) − GRAMMY® award winning artist Mandisa's Out Of The Dark is now available for preorder with an instant download of the singles "I'm Still Here" and "Unfinished." The preorder of Out Of The Dark is available at iTunes, alongside the newly released exclusive presale bundles. Already soaring at radio, "Unfinished" is Christian radio's most added song for the past three weeks, and has hit Top 20 at AC Indicator and Top 15 at AC Monitored and National Christian Audience Charts.
After spending much of the past few years struggling with depression, Mandisa, who has proven to be one of American Idol's most successful alums as a Top 5 Idol with the most No. 1s, is ready to talk about her journey with transparency and vulnerability. ABC's Good Morning America will broadcast the exclusive first television interview and performance with Mandisa on April 26, her first in over three years.
"My hope is that people will be on this journey with me," explains Mandisa. "When I began, I was in a really dark place, but where I am today is so much better and so much lighter!"
Wrapping up her time as a part of fellow GRAMMY® winner TobyMac's "HITS DEEP Tour," Mandisa, alongside Matt Maher, Mac Powell from Third Day, Capital Kings, Ryan Stevenson, and Hollyn, finished the 30 arena tour across the nation on April 9 at Indianapolis' Bankers Life Fieldhouse.
About Mandisa
With more than 1 million records sold, GRAMMY® winner and American Idol Season 5 finalist Mandisa is a voice of encouragement and truth to people facing life's challenges all around the world. In less than a year, Mandisa performed her three hit singles "Overcomer," "Good Morning," and "Stronger" on the highest rated morning show, ABC's Good Morning America (GMA.) Her performance of "Stronger" welcomed the emotional return of beloved morning host Robin Roberts. The NFL also welcomed Mandisa to perform the national anthem during a Sunday night NFL Network game to kick off Breast Cancer Awareness month where she was joined by members of the 49ers family who are survivors. Her album, Overcomer, released August 27, 2013 and debuted at No. 1 on the Billboard Christian Albums Chart, with the album's title track proving to be a smash at radio Mandisa was awarded a GRAMMY® for Best Contemporary Christian Music Album for her best-selling and critically acclaimed project Overcomer. Additionally, "Overcomer's" songwriters (David Garcia, Ben Glover & Christopher Stevens) won the GRAMMY® for Best Contemporary Christian Music Song. Mandisa will unveil her fifth album Out Of The Dark on May 19, 2017.
Get Connected with Mandisa:
Website // www.mandisaofficial.com
Twitter//www.twitter.com/mandisaofficial
Instagram//www.instagram.com/mandisaofficial
Facebook//www.facebook.com/mandisaofficial
##