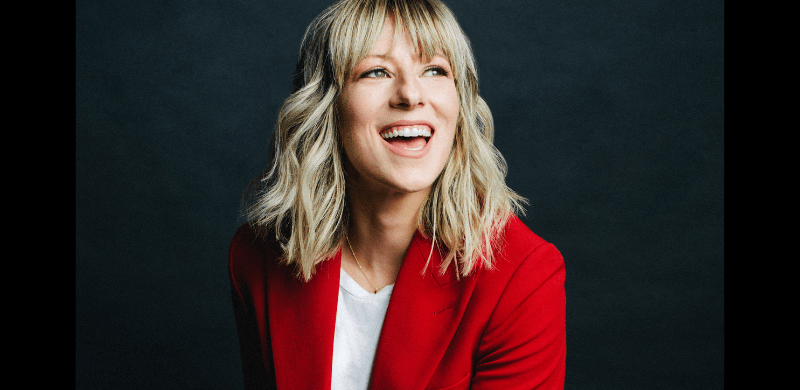 Nashville, Tenn. (October 16, 2020) — Curb | Word Entertainment recording artist and Love & The Outcome's Jodi King debuts her first book, You Got This: A Guide to Ditching Perfect and Showing Up to Your Real Life (WestBow Press), today (10/16). The new devotional is named after the band's latest EP, featuring the hit title track and the duo's current single "Moving On." (Watch the official music video for "Moving On" HERE.) Listen to "Moving On" and the entire EP HERE. Purchase You Got This HERE.
You Got This captures the Dove-nominated singer's wisdom, humor, and luminous personality as she shares inspirational lyrics, quotes and affirmations that have encouraged her throughout her own journey of faith. All of the book's devotionals were penned in the midst of real life. King, a mother of two young boys—Milo Wolf, 4; and Ziggy Bear, 2—writes about the artful balance of marriage, motherhood and ministry as she and husband Chris Rademaker tour the country with their sons in tow, living out their faith day by day.
Although she recognizes that their lifestyle is unique, King first felt the nudge to write the devotional nearly two years ago as she found herself attempting to live up to culture's unobtainable standards of perfection—something she believes most busy moms can relate to. "When I was on our first tour with both boys, Ziggy was six weeks old; and I remember trying to fit into my skinny jeans, nurse a baby, and run onstage. It felt like everything was falling apart," King remembers. "I literally cried out to God in my dressing room. In that moment, everything changed. Instead of trying to be perfect and have it all together, I let His perfect love hold me and my family together. I learned that the key was going from 'I got this' to 'God, I know that You got this…because I don't.' From that moment on, I've made it my mission to let others know that being strong is just obediently showing up and letting God use you."
In addition to becoming a first-time author, King has also added podcaster to her résumé. She and her husband, Chris, host the "Love & The Outcome Podcast," which has most recently featured interviews with author and fellow podcast host Jamie Ivey, author and speaker Carlos Whittaker and "The Bachelorette" Season 9 contestant Desiree Siegfried. Since launching in September 2018, the "Love & the Outcome Podcast" has amassed more than 10K subscribers.
Purchase King's first book, You Got This HERE. For more information, visit www.loveandtheoutcome.com.