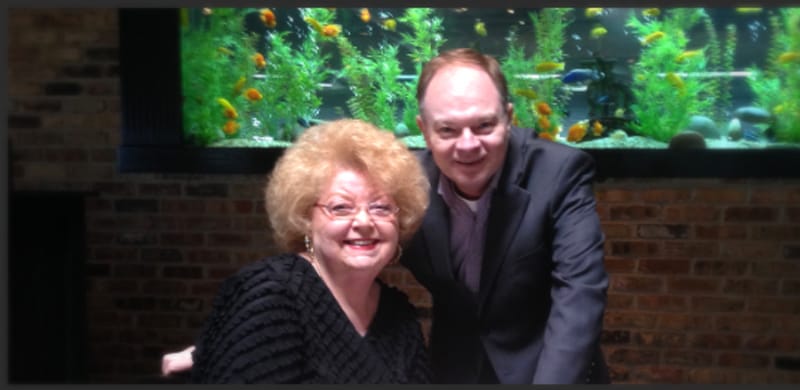 HENDERSONVILLE, Tenn. (Dec. 3, 2014) – Dianne Wilkinson is the latest among an elite crop of established songwriters to re-sign an exclusive agreement with Daywind Music Publishing.
Wilkinson has won numerous awards and has penned 12 No. 1 songs. The most recent of those chart-toppers was the Old Paths' hit – "Long Live the King" – which reached the No. 1 spot in July.
"I have been privileged to be a member of the Daywind family for almost 10 years, and they have been some of the most memorable and exciting of my long writing career," says Wilkinson. "I appreciate Rick Shelton and all the others there who work so hard for me. I hope we've only just begun."
She was the first female to be named the Southern Gospel Music Association Songwriter of the Year in 2000, one of the earliest of her numerous awards. Wilkinson – who was well-known for having 16 songs recorded by the legendary Cathedral Quartet, including "We Shall See Jesus," "Boundless Love" and "High and Lifted Up" – has been nominated for two Dove Awards. She has won three awards from different organizations for Southern Gospel song of the year. Most recently, Wilkinson won the National Quartet Convention Music Award for songwriter of the year in both 2012 and 2013, and she won the Singing News Fan Award for the favorite non-performing songwriter in both 2013 and 2014.
"Dianne Wilkinson is a treasure to Southern Gospel Music," emphasizes Shelton, Daywind's Vice President of Music Publishing. "Her early songs are classics. Her current work is today's hits. It has been a delight and joy to work with Miss Di for the last 12 years, and it is with great anticipation that we look forward to the songs that will come from her very prolific pen. She is dear to me and to our Daywind family."
Daywind Music Publishing is the premier source of new songs for the Southern Gospel and church print/choral markets. The organization is home to an award-winning roster of songwriters. For more information, visit www.daywindpublishing.com or e-mail info@daywindpublishing.com.
For additional information on Dianne Wilkinson, visit www.diannewilkinson.com.
##
For media contact:
Daywind Records
Amanda Martin
publicity@daywind.com