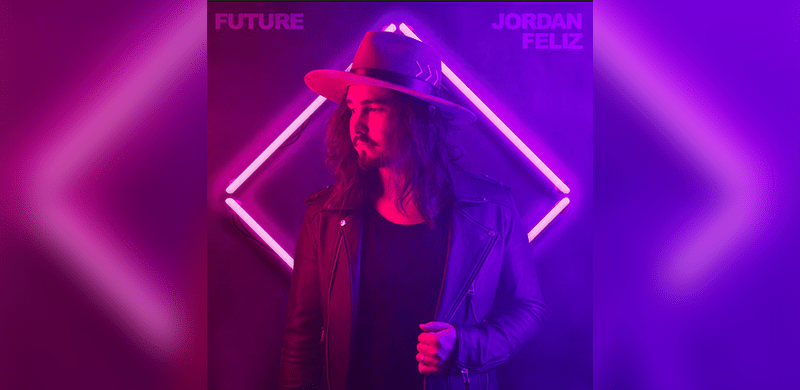 March 23, 2018 (NASHVILLE, TENN.) – Future, the highly anticipated sophomore album by Centricity Music's Jordan Feliz is available worldwide on stands and digital platforms and is receiving praise from critics.
"A flawless follow-up…"If sophomore records are supposed to be a challenge, Jordan Feliz didn't get the memo. Future further solidifies Jordan's place as one of the best in Christian music today." – New Release Today
"Future is so contagious it sounds instantly familiar during its very first spin…uplifting, faith-affirming themes over beats that simply cannot be shaken…It's easy to spot signs of OneRepublic, Maroon 5, Pharrell Williams, Imagine Dragons, Bruno Mars, Sam Smith…"- CCM Magazine
The Christian pop singer-songwriter current single "Witness" is impacting AC radio and recently cracked the Top 10 on Billboard's Christian Airplay chart last week. He has been performing this new fan favorite among others in front of thousands on the popular Winter Jam tour and will headline his own "Future Tour" starting next month in support of his album release.
Jordan Feliz has rapidly become one of Christian music's major artists since the release of his first EP, Beloved, for Centricity Music in 2015. The success of his first single," The River," led to his first Dove Award, with Feliz winning New Artist of the Year in 2016, along with receiving nominations for Song of the Year and Pop/Contemporary Song of the Year for "The River." The single became a No. 1 hit on several Billboard charts for multiple weeks. Feliz's full-length album, The River, debuted at No. 4 on Billboard's Christian Albums chart in 2016. The album's two singles, "Beloved" and "Never Too Far Gone," both achieved Top-10 Status on Billboard's Christian Airplay Chart. His current single "Witness" is a Top-10 hit and climbing. Listed by Nashville Lifestyles Magazine as "One To Watch", Feliz has toured with such major artists as Michael W. Smith, for KING & COUNTRY, Steven Curtis Chapman, TobyMac, and Matthew West, and he's currently performing on the Winter Jam circuit.
For more information on Jordan Feliz, please visit Jordan's website, Facebook, Instagram and Twitter.
##