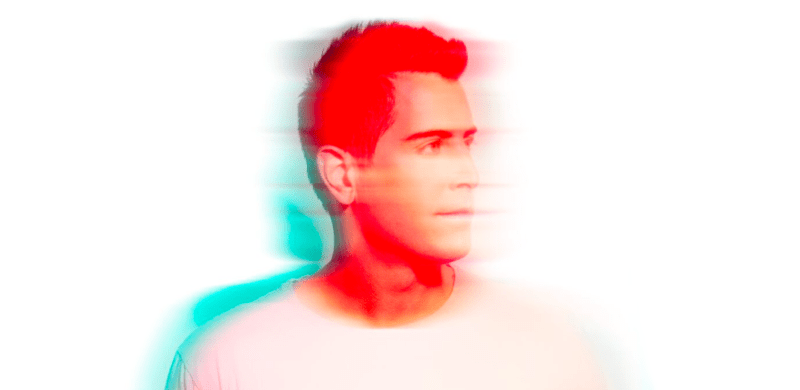 CAMP'S FALL HEADLINING TOUR, THE ANSWER TOUR, TICKETS ON SALE TODAY
NASHVILLE, TENN. (July 14, 2017) Multiple award winning and GRAMMY® nominee artist JEREMY CAMP will be releasing his new studio album, The Answer, this fall on October 6 (Capitol CMG). Supporting his new album, Camp will be headlining The Answer Tour with special guest Royce Lovett beginning on October 1 in Albuquerque, NM. The complete list of tour dates are listed below, and tickets go on sale today at jeremycamp.com. In addition fans can preorder the album and t-shirt bundle starting today at Camp's website.
"I can't wait for everyone to hear these songs," shares Camp about the new album and tour. "After all these years, it's amazing how the well to draw from never runs dry, when we rely on Him. The Lord continues to give deeper and deeper songs that speak to different seasons of life. With this new album, we're doing some things we've never done before. I'm releasing five songs with five different music videos for each song, before the album even comes out. And I'm definitely ready to play these songs live. On 'The Answer Tour' we'll be playing new songs of course but also bringing back some very early ones. It's a very exciting season."
Camp's debut radio single, "Word of Life," from the forthcoming album is currently at radio and already charting in the Top 20 on the National Christian Audience chart. This single follows Camp's stellar 15-year career. According to Billboard, he has the most No. 1 songs among solo artists on Billboard's Christian Airplay chart, and all three of the singles from his 2015 album, I Will Follow, went No. 1.
ABOUT JEREMY CAMP:
Throughout his 15-year career, Capitol CMG artist Jeremy Camp has established himself with landmark accolades. He has sold 4.5 million albums including four RIAA Gold-certified albums, a RIAA Multi-Platinum long-form video and a Gold-certified digital single ("There Will Be A Day"). At radio, Camp is recognized as a staple artist with 38 No. 1 radio hits across all formats spending more than 175 weeks at No. 1 at radio in his career.
His awards and nominations comprise of a GRAMMY®-nominated project, three American Music Award nominations, four ASCAP Songwriter of the Year awards, an ASCAP Song of the Year award, and five GMA Dove Awards including two-time Male Vocalist of the Year and New Artist of the Year awards. Camp was named in Billboard's Christian Artist of the Decade chart (No. 2) as well as five songs listed in the Top 50 Billboard Christian Songs of the Decade.
Adding author to his name, Camp penned his first book and autobiography, I Still Believe (2013, Tyndale). In 2013, Jeremy founded Speaking Louder Ministries, which provides free crusade-style events and comes alongside local churches or missionaries in the countries where the Gospel needs to be heard. Locations of Speaking Louder Ministries' trips so far include Ukraine, Japan, India, Uganda, Guatemala and Kyrgyzstan.
Twitter
Facebook
Instagram
YouTube
10/1/17 | Albuquerque, NM | Calvary of Albuquerque
10/3/17 | Tucson, AZ | Tucson Convention Center Music Hall
10/5/17 | Fresno, CA | Fresno Fairgrounds
10/6/17 | Irvine, CA | Five Point Amphitheater
10/7/17 | Phoenix, AZ | Grand Canyon University
10/8/17 | Westlake Village, CA | Calvary Community Church
10/12/17 | San Diego, CA | Balboa Theatre
10/13/17 | Riverside, CA | Fox Riverside
10/14/17 | Bakersfield, CA | Valley Bible Fellowship
10/15/17 | Stockton, CA | Bob Hope Theatre
10/19/17 | Kennewick, WA | Toyota Center
10/20/17 | Tualatin, OR | Rolling Hills Community Church
10/21/17 | Redmond,WA | Overlake Christian Church
10/22/17 | Bellingham, WA | Mount Baker Theatre
10/24/17 | Pocatello,ID | Stephens Performing Arts Center
10/26/17 | Colorado Springs, CO | Rocky Mountain Calvary
10/27/17 | Manhattan, KS | University Christian Church
10/28/17 | Omaha, NE | TBA
11/9/17 | Valparaiso, IN | Valparaiso Nazarene Church
11/10/17 | Van Wert, OH | Niswonger Performing Arts Center
11/11/17 | Waukesha, WI | Fox River Christian Church
11/12/17 | Dayton, OH | Christian Life Center
11/17/17 | Jacksonville, FL | Westside Baptist Church
11/18/17 | Tallahassee, FL | Christian Heritage Church
11/19/17 | Destin, FL | Village Baptist Church
*All Dates & Venues Subject to Change
##