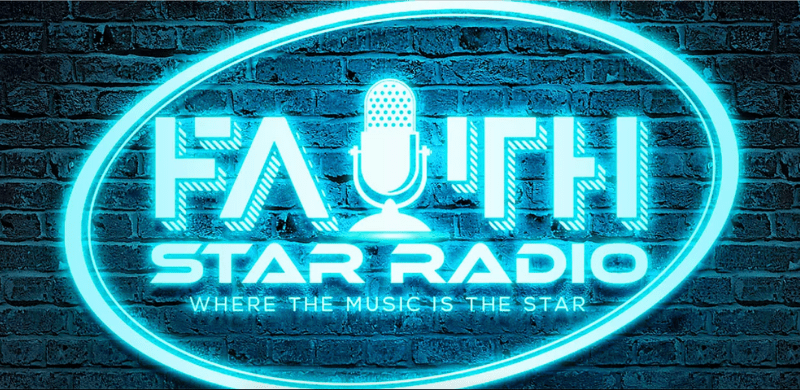 October 10, 2019 – Atlanta, Georgia – Faith Star Radio, the new, first-of-its-kind multi-genre faith-based internet radio station, announces that it has joined the elite ranks of Nielsen BDS monitored stations – a rarity for internet-based platforms.
Faith Star Radio plays the best in Gospel and Christian music, including Praise & Worship, CCM, Christian Hip Hop and more, while creating programming and events that uplift the community through arts and entertainment.
"Faith Star Radio is what the Christian music industry and Christian music fans need. Every kind of musical expression that glorifies God can be heard here. We integrate gospel, Christian hip hop and CCM, as well as worship music into our programming. It's what listeners have asked for, so it's what we have delivered," says Paul Wright, III, Faith Star Chief Operating Officer.
Programming highlights include Faith Star Hits, Coffee House (live acoustic sets), Worship Unlimited, Decade Hits (#1 hits of the 70's 80's and 90's), Top 20 Countdown and much more.
"We saw a need for an online platform that could have an impact on its listeners by playing the music they want to hear, when they want to hear it, and on artists by adding industry-standard measurement," says Faith Star founder and CEO Regina Showers-Gordon. "We are happy to be on board as a Nielsen monitored station, and we are excited about the future of this platform."
Faith Star co-founder Matt Ables is the station's program director: "We have our eyes on the future of Gospel/Christian music and the future of radio," he says. "We have created the opportunity for fans to experience quality faith-based music and entertainment 24/7, while making sure that artists have a benefit as well. As music industry veterans, the Faith Star team is pooling its resources and vision to build the Internet station of the future that truly meets the needs and desires of music fans."
The Faith Star Radio App can be downloaded on all Android and IOS smartphones. Music submissions can be sent to: faithstarradio@gmail.com, and more information can be found at www.faithstarradio.com