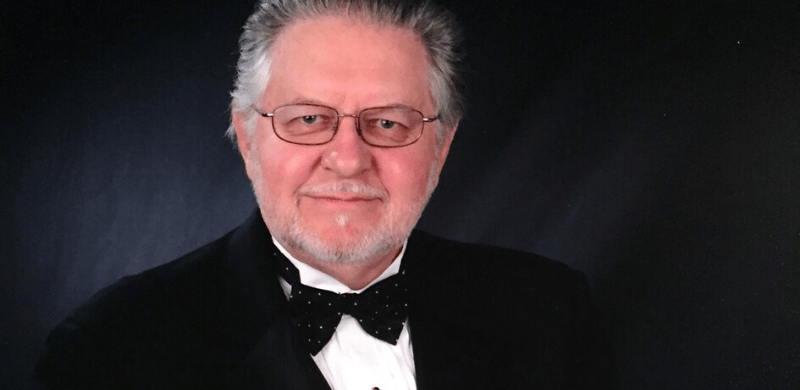 Gainesville, GA (Oct. 27, 2019) — Meurice E. LeFevre, son of Urias and Eva Mae LeFevre, passed away on Oct. 25, 2019, at age 82. He had been in declining health following a heart attack and surgery.
Meurice sang and played trombone for The LeFevres at times, but he spent more time on the business side of the ministry. A gifted entrepreneur and visionary, Meurice started Sing Records and LeFevre Sound Studios, among many successful ventures.
He served on the first board of directors for the Gospel Music Association and the committee that built the Gospel Music Hall of Fame, and he was a founding member of the Atlanta chapter of the National Academy of Recording Arts and Sciences, as well as its president and vice president for several years. He also served on the committee that produced the GRAMMY® Awards show when it was in New York City.
Meurice is survived by Peggy, his wife of 39 years, as well as six children, 10 grandchildren, 10 great-grandchildren, and other loved ones.
Visitation with the family will be at 10:30 to noon on Wednesday, October 30 2019 at the Mount Paran Church of God, 2055 Mount Paran Road, NW, Atlanta, GA 30327. A celebration of Meurice's life will follow at 12:30 in the church. He will be buried in Georgia Memorial Park, 2000 Cobb Parkway, SE, Marietta, GA 30060. In lieu of flowers, the family suggests donations to enAble of Georgia, 130 Denna Drive, Alpharetta, GA 30009.
The family's obituary for Meurice LeFevre may be found here.