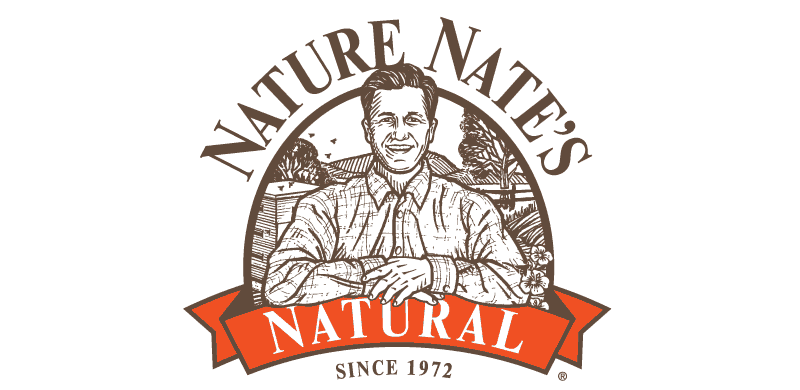 For anyone in our community who is not familiar with Nature Nate's, can you tell us how the company came to be?
Nature Nate's began with a simple expression of family togetherness: Nathan Sheets and his wife, Patty, realized they needed a hobby. Nathan, inspired, quickly turned their wishes into reality. The very next day, he brought home a beehive and said, "Honey, I've found our hobby!" Always seeking to learn more, Nathan began spending time with Fred Richardson, who launched North Dallas Honey Co. in 1972. Nathan bottled honey for him and stocked store shelves at all hours to keep the business healthy. Seeing Nathan's passion and dedication, Richardson eventually sold him North Dallas Honey Co., owner-financed so that Nathan could afford it.
Years passed and the sleepy honey company sat quietly while Nathan led mission trips around the world and other successful entrepreneurial ventures. In 2012, Nathan recognized that the honey company would be his next journey. He began working on the honey company full-time, taking his young sons to do in-store sampling and recruiting church friends to help him stock shelves with bottles he poured himself in his garage.
The work was hard and profits were small. Nathan put his entrepreneurial savvy and prayers toward finding the revenue to keep the company going. When a local retailer called with a sustainable order shortly after, Sheets said he "heard God's message to him that this sweet substance was his path to achieving his next mission." Nature Nate's now has two manufacturing plants, multiple warehouses, and supports over 150 employees and their families.
NN is so much more than a "Honey Company." You all are passionate about spreading hope. What are some of the ways you've done that?
Honey is our business, but our mission is to honor God by providing healthy products to you and your family. We also put a priority on taking care of our families and helping those in need. And that's what honey affords us to do.
Our success has been a blessing, and we always strive to pass these blessings forward. We have been fortunate to partner with programs creating real change like Show Hope, National Breast Cancer Foundation, regional food banks and shelters. We are blessed to have supporting partners we trust to be the hands and feet of Christ in ways we can't.
So honey and Christian music. It's a unique pairing! What do you hope comes out this special partnership?
At Nature Nate's, we believe that everyone's life can be a little sweeter with music and a message of hope. Partnering with the 48th Annual GMA Dove Awards is a natural way for our honey company to support passionate leaders in Christian music who will Sound the Remedy, spreading the healing power of the love of Christ. We are privileged to be a sponsor.
##