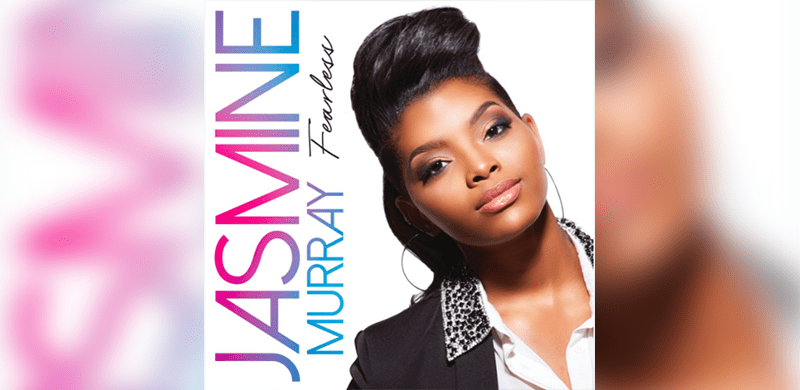 Nominated for Two 2018 K-Love Fan Awards
NASHVILLE, TENN. (MAY 18, 2018) Fair Trade Services' Jasmine Murray will be releasing her much anticipated full-length debut project, Fearless, in less than one month on June 15. Today the preorder for her album is available at the links below, along with several instant tracks for download and streaming.
SPOTIFY APPLE MUSIC iTUNES AMAZON GOOGLE PLAY
Murray already has a top five single under her belt with her debut single, "Fearless," and her current single "No Other Love" already has great supporters such as the WAY-FM network, Z88 Orlando, KTIS Minneapolis, WONU Chicago and WMIT Asheville. She is also nominated for two 2018 KLOVE Fan Awards (Female Artist of the Year, Breakout Single of the Year for "Fearless"), which will be held in Nashville next weekend on May 27 and televised on TBN on May 31. Fans can still vote for her in these categories here: https://www.klovefanawards.com/vote
Although this is her first full-length debut, Murray is not a newcomer to the spotlight. Before the age of 22, she had curated quite a resume. Best known for her powerhouse vocals as a finalist in season eight of "American Idol," she has worked hard to overcome and achieve so much at a young age. Named Miss Mississippi and placing in the top 10 in Miss America 2015, she paid for college entirely with her contest earnings. Now she's inspiring audiences with a fresh pop sound and a profound message of hope as an artist and songwriter with Fair Trade Services.
By anyone's standards, she made it to the top. But in the dark, fear whispered she was not good enough. With a supportive family, a divine songwriting appointment and help from God, she began pushing back and using her platform to show others they are not alone.
"We all have chinks in our armor," says Jasmine. "Some are clearly seen from the outside. Mine were on the inside; I secretly battled fear and anxiety. I know it looks like I had it all together, but I didn't. I feel like I'm on a journey now, and it's a privilege to be able to share that with people. I know this is my purpose. I'm where I'm supposed to be. I want to reach people with the message God's given me.
In 2017, Murray was out on the road with fellow American Idol alumni Mandisa and Danny Gokey, and plans to head out again with Mandisa this Fall on her "Girls Night Out" tour. She has also been on the road this spring with 7eventh Time Down.
##