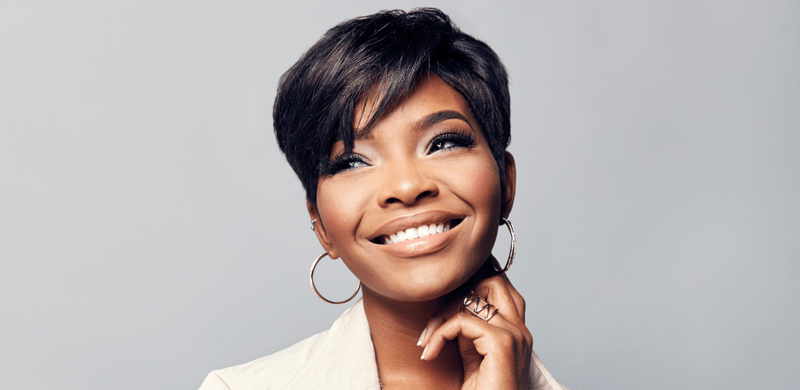 Debut Single Now at Radio and Climbing the Charts
16 March 2017 – Brentwood, Tenn – Fair Trade Services newest signing, singer and songwriter Jasmine Murray, is climbing the radio charts with her debut single, "Fearless." After a succesful 30-city radio promo tour, the song – heard on such stations as KLOVE, Way-FM, WPOZ/Orlando, The Fish/Nashville and Los Angeles, KTLA/Dallas and KTIS/Minneapolis – is currently at No. 12 on Billboard's NCA chart. At No. 13 on both the Billboard AC Monitored and AC Indicator charts, it jumped to No. 16 at Billboard CHR. "Fearless" also immediately went top 10 on iTunes' Christian chart when it released February 3.
Co-penned by Murray along with Jeff Pardo and Tony Wood, "Fearless" is an honest look into her personal struggles with fear and anxiety, and was written on a day when she least expected to write a song so personal. "For I wasn't given the spirit of fear, I was given the power of love // And everything I've been fighting against, I'm going to lift it up // I'm going to be fearless." To find out more about the story behind the song, please visit here.
Best known for her powerhouse vocals as a finalist in season eight of "American Idol," Jasmine Murray was named Miss Mississippi and placed top 10 in Miss America 2015. Now at 25, she's inspiring audiences not only with her fresh pop sound but with a profound message of hope as an artist and songwriter. "I feel like I'm on a journey, and it's a privilege to be able to share that with people," she says. "I know this is my purpose. I'm where I'm supposed to be. I want to reach people with the message God's given me."
Being very open about her own personal anxiety issues, Murray shares "There are so many people who struggle with fear, anxiety, doubt, and worry. Maybe you're the ten year-old girl who's afraid to say her speech in front of her class. Or maybe you're a woman who feels like she's not good enough at work or not good enough as a mom. People tend to think they're alone in their struggles because no one else seems to be talking about it. But that's so not true! It's just so tough to know what people are really struggling with or going through because our tendency is to look like we have it all together. We cannot overcome fear on our own. If we try – like I have – we're going to fail. When we believe in Him, He promises us courage and strength…and He'll empower us to know that through Christ we are conquerors, we can overcome anything, and that we are called to be bold and fearless in every way!"
For more information, please visit the links below:
JasmineMurrayOfficial.com
Twitter
Facebook
Instagram
##