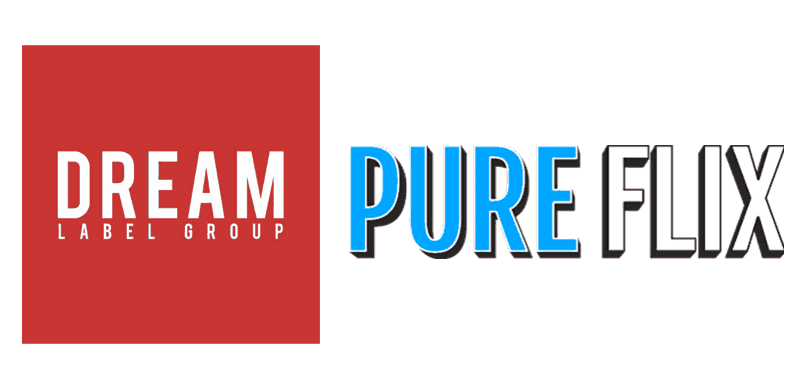 DREAM Label Group is proud to announce a partnership with Pure Flix Entertainment to exclusively release the "Songs Inspired" albums for all of the company's upcoming films. The first release is The Case For Christ: Songs Inspired By The Original Motion Picture in connection with the highly-anticipated, upcoming film based on Lee Strobel's best-selling book, The Case For Christ. Both the film and the album will release on April 7th.
"DREAM could not be more honored and thrilled to join the Pure Flix team and to as together we strive to reach many lives for Christ!" – David Hanley, CEO of DREAM Unlimited
"Adding the DREAM Label relationship is another dimension of fulfilling our vision, which is 'To influence the global culture for Christ through media'. Music is a powerful addition to the media component of touching lives for Christ through original compositions by our nation's leading worship leaders and teams." – Steve Fedyski, COO of Pure Flix Entertainment.
The film, which stars Mike Vogel, Erika Christensen, Faye Dunaway, Robert Forster and Frankie Faison, was written by Brian Bird and Lee Strobel, directed by Jon Gunn, and produced by Brian Bird, David de Vos, Elizabeth Hatcher-Travis, Karl Horstmann, Brittany Lefebvre, Michael Scott, David A.R. White and Alysoun Wolfe.
The album is as hopeful and passionate as the movie, and it features songs from some of the largest worship teams, worship leaders, and artists from churches around the world, including NewSpring Worship, Life.Church Worship, New Hope Oahu, Lakewood, Seacoast Worship, G12 and many more.
For more information on The Case For Christ please watch the trailer and visit the links below:
Website: http://caseforchristmovie.pureflix.com
Facebook: https://www.facebook.com/CaseforChristMovie
Twitter: https://twitter.com/thecase4christ
Instagram: https://www.instagram.com/caseforchristmovie
ABOUT PURE FLIX ENTERTAINMENT:
Incorporated in 2005, Pure Flix is the worldwide leader in producing and distributing faith and family-friendly entertainment. The vision of Pure Flix is to influence the global culture for Christ through media. With the launch of Pureflix.com, the new streaming video on demand service, the company now offers a trusted destination for the highest quality, wholesome entertainment that's available anytime, anywhere.
ABOUT DREAM LABEL GROUP:
DREAM was founded in 2008 to provide artists with a genuine approach to how real artist development should be done. By allowing for a partnership as a business model, DREAM's artists empower themselves to develop and carry out a real vision for their lives as they affect other people's lives with their music and message. Incorporating social media, press, radio and touring, this allows the artists to grow together as a family.
##