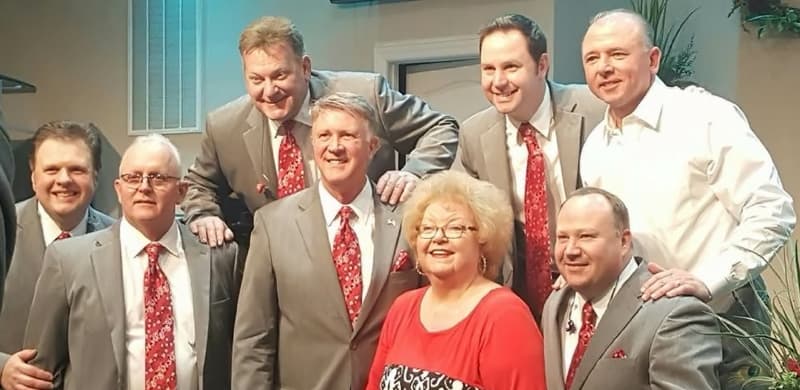 Hendersonville, TN (February 9th, 2017) – Daywind Music Publishing is proud to announce that Dianne Wilkinson has reached an elite level among songwriters with the penning of her 1,000th song, entitled "Just Another Mile." To bring the achievement full circle, the song will be recorded by the quartet who has cut more of her songs than any other, the Kingdom Heirs, on their upcoming Sonlite Records release.
Having begun her songwriting career in the 70s, Dianne has continued to create top-quality songs for over forty years, with cuts by groups such as the Cathedrals, the Hoppers, Gold City, and Karen Peck & New River, among others. Sixteen of those songs have reached the #1 position on the Singing News Radio Chart, and fifty-seven have been recorded by the Kingdom Heirs, including the hits "The Borrowed Tomb," "What We Needed," and "Just Preach Jesus." Many songwriters would be content to rest on these accolades, however, Dianne praises a faithful God who consistently inspires new songs and allows her to continue doing what she loves.
Dianne Wilkinson shares, "I am overwhelmed by the blessings I have been afforded, and am so very conscious of the grace of God in my life! Many thanks to everyone involved in this milestone of mine. I see God's handprints all over it!"
"In more than 30 years here at Sonlite Records, there has never been a combination of artist and writer like The Kingdom Heirs and Dianne Wilkinson," adds Greg Bentley, A&R Associate at Crossroads Entertainment & Marketing. "There's a special magic that happens when you team these two up. It's like Dianne writes songs specifically with the group in mind. We are honored to be part of this milestone with Dianne and our friends at Daywind Music Publishing."
"What a blessing it is when God sends encouragement to weary travelers on their journey toward Home," offers Rick Shelton, VP of Daywind Music Publishing. "Together, Dianne Wilkinson and the Kingdom Heirs have cheered on countless saints with their songs. How fitting then, as Dianne passes this significant milestone of her 1000th song and the quartet celebrates four decades of performing in Pigeon Forge, that they would come together once again to share 'Just Another Mile' with the world."
Daywind Music Publishing services an impressive roster of acclaimed songwriters including Lee Black, Matthew Browder, Jason Clark, Jason Cox, Janice Crow, Aaron and Amanda Crabb, Adam Crabb, Gerald Crabb, Chris Cron, Ricky Free, Marty Funderburk, Karen Peck Gooch, Joseph Habedank, Tim Lovelace, Devin McGlamery, Kyla Rowland, John Darin Rowsey, Brandon Sharp, Belinda Smith, Sue C. Smith, Aaron Wilburn and Dianne Wilkinson.
For more information, visit facebook.com/daywindpublishing or info@daywindpublishing.com.
##