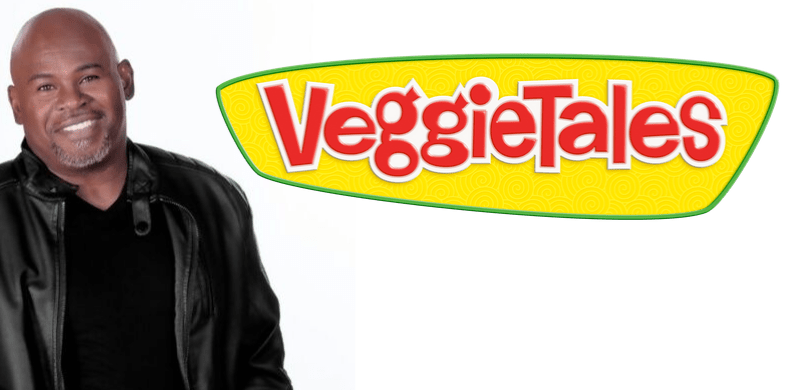 Los Angeles, Calif. – Big Idea Content Group, part of UPHE Content Group, a repertoire center of Universal Pictures Home Entertainment, will premiere an all-new VeggieTales Christmas special, The Best Christmas Gift, on DVD and digital by Universal Pictures Home Entertainment on October 22, 2019. The Christmas special features all the original VeggieTales characters, original songs, and introduces all-new Silly Song remixes of "The Hairbrush Song" and "The Water Buffalo Song."
In this fresh new telling of the Christmas story, Bob the Tomato, Larry the Cucumber, and the rest of the VeggieTales crew are preparing for their first Christmas show in Mr. Nezzer's theater and the show seems to be headed for disaster. It's when the Veggies go back to the very first Christmas, where times were tough and things didn't seem to be working out, that they learn the promise of Christmas: God is with us.
"A question for all ages is how to have joy in both good and bad times. The Best Christmas Gift tells the story of how Christmas gives an answer to why we can have an abiding joy regardless of circumstances," said Leslie Ferrell, senior vice president, Big Idea Content Group. "In VeggieTales' characteristic way, Bob, Larry and the entire VeggieTales crew enact the Christmas story like it's never been told before. It's a timeless story of hope that the whole family will enjoy."
Original creators, Phil Vischer and Mike Nawrocki, join the creative team led by showrunner Todd Waterman (Mulan, Transformers: Prime). Vischer and Nawrocki will reprise their respective roles as the voices of Bob the Tomato and Larry the Cucumber. The Christmas show will also feature VeggieTales newcomer, NAACP® Image Award-Winning Actor and Comedian David Mann (Tyler Perry's Meet The Browns, Mann & Wife) as the voice of "Mr. Nezzer."
Focus on the Famil's Clubhouse Jr and Operation Christmas Child are teaming up with VeggieTales to deliver new seasonal resources for the family. These resources, based on the new show's theme, include a parent's discussion guide and a VeggieTales digital event party kit.
The DVD bonus features include: "Introducing The VeggieTales Show," audio commentary, Silly Song Karaoke songs, show trailer, and Behind the Scenes: Making-of the VeggieTales Silly Song remixes.
Big Idea Content Group is working with production partner TBN to launch 18 new episodes on the TBN broadcast channel and all other media platforms over the next three years. The new episodes will deliver what fans have come to expect – hilarious storytelling, biblically-based lessons, and clever silly songs. Together with their teams, they will develop a comprehensive and extensive marketing plan to support domestic and international distribution of the new episodes.