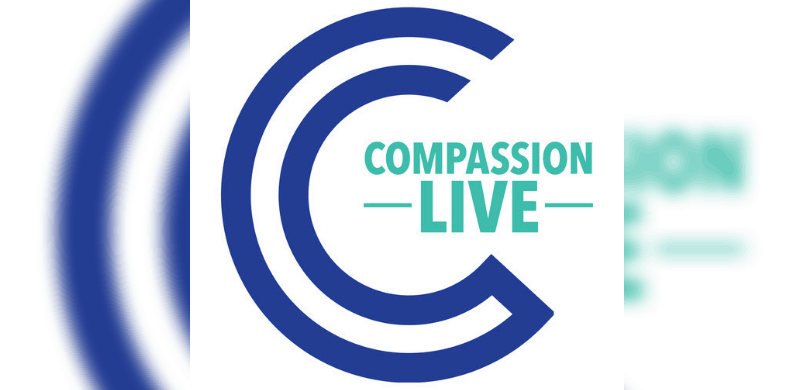 Diverse Offering Of Tours Includes
Music, Speakers, Magic and Theater Productions
Nashville, Tenn. – Compassion Productions is announcing a re-branding of their popular touring division to Compassion LIVE. During its eight year tenure the touring arm of Compassion International has welcomed over 650,000 people to experiences that matter and witnessed over 40,000 children sponsored through Compassion International, which aims to release children from poverty in 25 countries.
Artists such as for KING & COUNTRY, MercyMe, Matthew West, Michael W. Smith, Natalie Grant, Francesca Battistelli and a long list of others have united with Compassion LIVE for nationwide tours. Expanding their reach, Compassion LIVE also serves clients like Ann Voskamp, Anita Renfroe, Karen Kingsbury, Justin Flom and The Thorn through speaker, magician and theatrical tours. Compassion LIVE will continue to be home to fan-favorites "The Roadshow Tour" and "Summer Lights Tour."
"Compassion LIVE is committed to providing live events that encourage, challenge and remind people of an amazing plan and purpose for their life," shares Brian Seay, Director of Compassion LIVE. "We believe in providing a meaningful experience where people can connect directly with God, enjoy time with friends and family and impact the lives of children around the world. The Compassion LIVE team is comprised of some of the most experienced, well respected and creative professionals in our industry who are committed to providing excellence in all aspects of live events. We are excited to see how growth in our live events will continue to impact those who attend and the children that are served through Compassion International."
The announcement precedes news regarding Compassion LIVE's fan-favorite "The Roadshow Tour" which is expected later this week. The multi-bill tour has been captivating arena crowds for a decade.
About Compassion LIVE:
Compassion LIVE, established in 2014 by Compassion International, provides the highest quality events for families to join together and grow with others in faith. Compassion LIVE partners with impact-making leaders, artists and communicators to produce life-changing events that share the message of faith and impact the church for children around the world. For more information, visit www.compassionlive.com.
Founded in 1952, Compassion International is a Christian child development organization that works to release children from poverty in Jesus' name. Compassion revolutionized the fight against global poverty by working exclusively with the Church to lift children out of spiritual, economic, social and physical poverty. Compassion partners with more than 6,700 churches in 25 countries to deliver its holistic child development program to over 1.8 million babies, children and young adults. Compassion's child sponsorship program has been validated through independent, empirical research. For more about the ministry, visit compassion.com or follow them on Twitter.
Stay Connected With Compassion LIVE: www.compassionlive.com, Facebook, Instagram
##