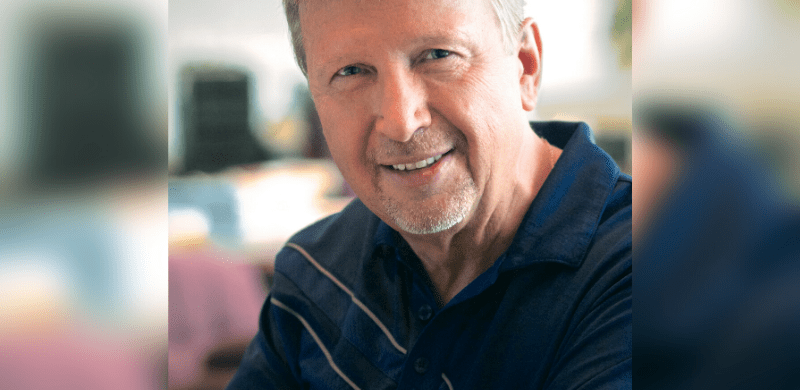 VANCOUVER, WA – Howard Rachinski, founder of CCLI and member of GMA's Gospel Music Hall Of Fame, has released his first book, Perpetual: The Secret To Finding God In Your 7 Life Seasons. Published by Starpraise Publishing and available through Amazon, Perpetual chronicles the seven life seasons that everyone experiences, including Howard personally, and he shares poignant, purpose-based insights from each season. More information on the book can be found at www.howardrachinski.com.
Much more than an autobiography, Howard examines his own personal tragedies and victories through the lens of Scriptural principles, specifically focused on the life of Jacob. There are four "Calling" seasons—Preparation, Productivity, Transition and Impartation—and three "Character" seasons—Despair, Famine and Refreshing.
Howard states, "Seeing the beautiful order of seasons in life turned my chaos into clarity."
In one of the forewords, Grammy-winning CCM artist Michael W. Smith says,
"Thankfully, for readers, Howard kept good notes for each season. Those notes capture all the glorious, and sometimes gory, details of how our Father deals with those whom He loves."
In the other foreword, Darlene Zschech, worship leader and writer of "Shout To The Lord" reflects, "…There is NO ONE who walks through life unaffected by certain seasons. We each have a choice as to how we respond to each season we find ourselves in. Howard pours his heart out, holding nothing back as he walks through his journey of finding purpose through the pain."
In 1988, Howard founded Christian Copyright Licensing International, Inc. (CCLI) which now serves the music licensing and resource needs of over 250,000 churches and ministries in over30 countries. Howard is recognized as an experienced seminar leader and contributing editor in music copyright law issues. His experience also extends to the local church, serving as an associate pastor and music minister. Howard is also recognized as an enthusiastic conference speaker and specializes in teaching on worship, music culture and leadership. In 2016, Howard was inducted into the Gospel Music Hall Of Fame for his outstanding contribution to Christian music.