Capitol Christian Music Group Announces Signing Of Nashville-Based Pop Singer-Songwriter Riley Clemmons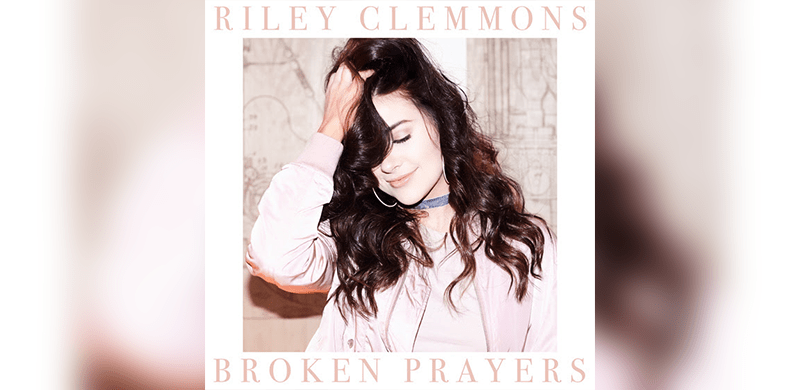 Nashville, Tenn. (Dec. 8, 2017) – Riley Clemmons, an 18-year-old pop singer-songwriter, is the newest signee of Capitol Christian Music Group (CCMG), home to some of the genre's top names. The pop-infused artist has been fervently working on the craft of songwriting and performance for several years throughout her hometown of Nashville. With themes gravitating towards the importance of kindness, Clemmons has been working with a bevy of top writers including GRAMMY Award®-winning Emily Weisband (Hillary Scott) and Josh Kerr (Kelsea Ballerini, Danielle Bradbery) alongside GRAMMY®-acclaimed producers Ben Glover (for KING & COUNTRY, Mandisa) and Tedd T (for KING & COUNTRY, Stacie Orrico) for her inaugural collection of music. The soulful, strong and sweet vocals found in Clemmons' music is the intersection of her root in church music and love for fresh, upbeat pop.
"Broken Prayers" will mark the debut single for Clemmons. "The song 'Broken Prayers' truly came from a place of brokenness; from a place of wrestling with not feeling like the broken pieces are good enough to bring to God," shares Clemmons. "But as believers, we can find peace in the fact that God takes us when we are most broken, He delights in us when we bring that brokenness to Him and He loves us enough to take that brokenness and make it beautiful."
After spending much of November and December visiting radio markets in advance of the release, including the K-LOVE Christmas Banquet, the honest single is set to impact radio on January 12. SiriusXM exclusively premiered the music video for "Broken Prayers" yesterday as a part of their "Hear & Now" Music Blog.
Recognizing that our most intimate heartaches and blessings are also our most universal, she sings about what she knows with the hope that it will speak to others, too. "Scripture is my foundation, especially in songwriting," she says. "I take scripture that is universal for everybody, and I write about it in a way that's specific to me. I've found that by doing that, people are able to relate, because everybody has something going on, and that spiritual foundation is such a connector."
"This is an extraordinary moment in the career of Riley Clemmons. We are anticipating incredible things for this emerging young voice," shares Peter York, President, Capitol Christian Music Group. "Riley is a special artist with an amazing voice, compelling songs and a message that we believe will resonate with consumers around the world. The launch of her song 'Broken Prayers' is just the beginning of many great things to come from this talented young woman."
About Riley Clemmons:
Riley Clemmons is an 18-year-old, Nashville-based singer, songwriter signed to Capitol Christian Music Group. Her debut single "Broken Prayers" will impact radio in January of 2018. Clemmons appeared on Social Club Misfits' "Misfit Anthem" along with unreleased music being featured on VH1's Black Ink Crew: Chicago before signing with the CCMG family. With an ever-growing following on social media, including 350K+ views on YouTube alone, Clemmons aims to be a voice echoing the importance of kindness to her peers and beyond.
##