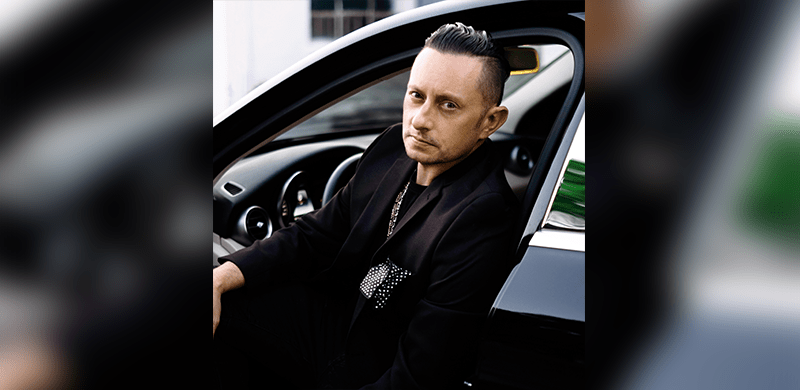 Debuts Worldwide Premiere Of New Music Video "Step In The Name"
Exclusively on BET
Music Video Features A-List Personalities And Artists
Devon Franklin, Meagan Good, David Mann, Travis Greene, Jonathan McReynolds, Jekalyn Carr & More!
NASHVILLE, TN (Tuesday, January 16, 2018) — The 33rd Annual Stellar Award nominations were announced today in Chicago. Billboard No. 1 artist Bryan Popin earned his first ever Stellar Award nomination for Traditional CD of the Year for his best-selling independent project I GOT OUT (Little Boy Wonder/Flaydo Music/Fuel Music). The 33rd Annual Stellar Awards will be taped March 24 in Las Vegas, NV and will be televised nationally on TV One Network.
"I'm honored for this nomination and to be apart of and associated with such an incredible genre that means everything to me and is an encouragement to so many", states Popin.
In support of his new single "Step In The Name", Popin debuted his worldwide music video premiere exclusively on BET. Popin brings some heat with an infectious funky pop groove that mixes old school with the new school and features guest cameos from some of the music industry's top artists including Devon Franklin & Meagan Good, Travis Greene, Jekalyn Carr, Jonathan McReynolds, David Mann and many more. Beyond the beat, the melody & lyric… the message is everything to Popin.
"MOVE something, DO something, BE something", says Popin. "Let's get out of our normal box of familiarity and reach out to someone that may not look like us, talk like us or think like us. Open up a conversation. Smile more, love more, forgive more. Just step. Step in love, step in faith, step in unity… and here's a lil feel good music for the journey!"
The Nashville-based singer/songwriter made his first promotional stop in Atlanta today with a live television appearance on TV One's daily talk show Sister Circle with additional appearances on the nationally syndicated platforms, The Rickey Smiley Morning Show, The Willie Moore, Jr. Show and The Nightly Spirit with Darlene McCoy and more.
"Step In The Name" Purchase & Streaming Link: http://smarturl.it/StepInTheName
"I Got Out Album" Purchase & Streaming Link: http://smarturl.it/igotout
Update: Feb 6, 2018
Bryan Popin's "Step In The Name" Music Video Garners Over 1 Million Views In 3 Weeks
Bryan Popin will be joining over 30 national recording artists including, Mary Mary'sErica Campbell, Ricky Dillard, Martha Munizzi, Zacardi Cortez, James Fortune, Casey J. and Kelontae Gavin to name a few this Saturday, February 10 in Dayton, OH at the Schuster Performing Arts Center for the 19th taping of Gospel SuperFest. Popin is set to debut "Step In The Name" and open the show, which is hosted by television actress Wendy Raquel Robinson from the BET hit show " The Game" and as seen on The Bounce and Aspire TV networks. Tickets can be purchased today at www.ticketcenterstage.com or call 888-228-3630 and for more information visit www.gospelsuperfest.com. Doors open at 5:00 PM and showtime at 6:00 PM.
##