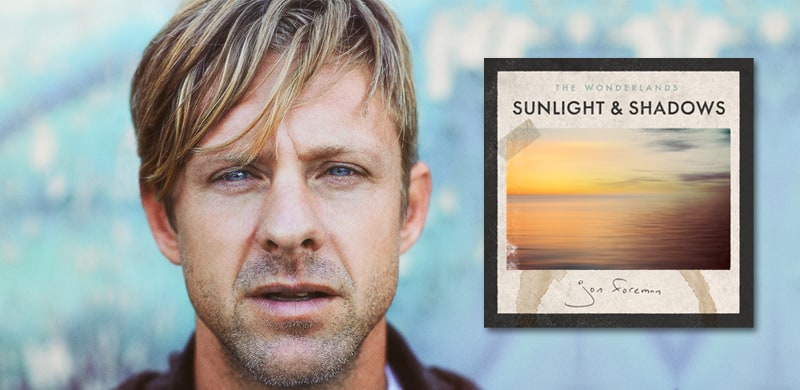 By Lindsay Williams
Not only is Dove and GRAMMY® award winner Jon Foreman a well-respected songwriter, musician and philanthropist, he's also an avid surfer. Along with his fellow bandmates in Switchfoot, when Jon's not shredding a guitar or penning his next hit, he can usually be found at the beach. Taking a break from the Tour de Compadres (with friends NEEDTOBREATHE, Drew Holcomb & The Neighbors and Colony House), Jon answered our questions about riding the waves.
How old were you when you first learned to surf, and who taught you?
Jr. High was when I fell in love with the electric guitar and surfing. My dad was a big part of each of these pursuits.
Where is your favorite place to surf?
At home with a few friends; or Uluwatu, or Honolua Bay are two other standouts!
What would be your dream surfing destination?
I've had the incredible privilege of surfing many dream locations, but I'd love to catch Donkey Bay/The Skeleton Coast good or J-Bay when it's firing.
Who is your favorite professional surfer, and have you gotten to meet them?
Rob Machado and Tom Curren are two of my favorites…and I'm honored to call 'em friends.
What's been your worst surfing accident?
Splitting my face open a few years back. I needed 30+ stitches, turned the ocean dark red around me—no fun.
What's your go-to surfing gear?
Hurley wetsuit, UNIV surfboard, stinky old towel.
Do you have an expert tip for rookie surfers?
Enjoy yourself. Don't try to control the experience—just stay aware and learn from what the ocean has to say.
Your annual Bro-Am marries your two passions—surfing and music. What do you look forward to most about the Bro-Am each year?
The third and most important part of the Bro-Am is the charity component. Giving back to the community that I love so much is my favorite part of the event! The people are always more important than the song or the wave. Waves will come and go; songs will come and go— but the way we love one another here in this life has eternal implications.
Jon is in the midst of releasing a series of four solo EPs called The Wonderlands (Sunlight, Shadows, Darkness, Dawn). For more info, visit www.jonforeman.com. To catch Switchfoot in a city near you this summer, visit www.switchfoot.com.
##