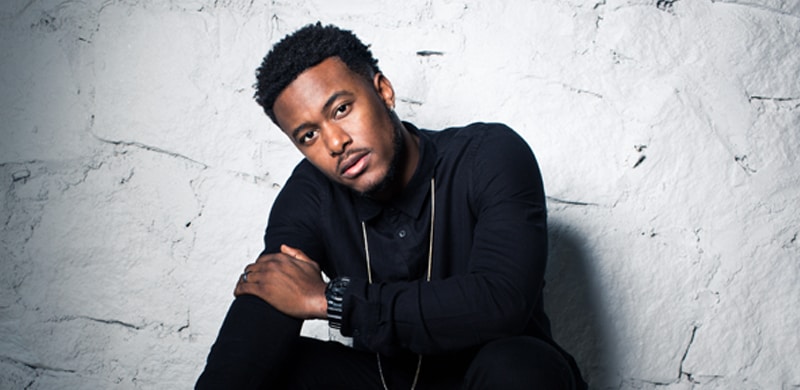 By Andrew Greenhalgh
It's obvious that music is a passion for rising hip-hop artist KB, his already impressive list of accolades and awards attesting to that, but did you know the Florida-based artist once contemplated stepping into the ring as a career? We recently sat down with KB to discuss his passion for the fight and to discover what it is that draws him in.
How'd you get interested in boxing?
KB: I kind of feel like it's been in me; I'm just wired to be a fighter. I love the art and the science of it, the aspects of scoring points and fighting styles, and the heart and passion of a fighter. It's one of the oldest sports that we have and for good reason. Everybody can relate to what it is to have to fight for something. And when you see a fighter in the ring, they represent you and I in ways that I think no other sport does.
So it just connected with you right off?
KB: I've always been aware of boxing, even before I started training. And when I really found out what boxing is and was, it just really affirmed what I was feeling; and then I fell in love with it. So I remember being 18, when I was a recent convert to Christianity, and I was in my college success skills class and telling them that I either wanted to be a missionary or a boxer.
So, who's your favorite boxer and why?
KB: My favorite boxer right now is Andre Ward. He's an Olympic Gold medalist, an undefeated fighter who hasn't lost a fight since he was like 11-years-old; and he's almost 30 now. He's a New Block Nation fighter. He's signed with Jordan. And more than all those things, he is just a wonder to watch. He's just truly mastered the science of boxing, from defense and offense and making a defense offensive when your offense is defensive. He puts on a boxing clinic. He's like a professor in what he does every time he fights… He just knows how to win the fight and put on a show in the process. So that's why he's my favorite fighter right now.
So, building on that, best bout you ever saw?
KB: I guess the fight between Sergio Martinez and Chavez, Jr. The reason is that Martinez really showed heart, even though he was winning the entire fight. He was fighting and was outclassing his opponent. Chavez, Jr., hadn't prepared himself long before the fight, and so Sergio was very easily beating him round for round.
There's an idea that states that every man on this earth has a puncher's shot, no matter how big or how good your opponent is. That little person just closes their eyes and throws a punch. Everyone has a chance. So, last fight, last round, a very underprepared Chavez, Jr., landed something very lucky, and it hurt Martinez and he fell down.
He got back up and he literally passed that place where you're no longer in your mind. It's just all heart. And while normally, you can do about 10 or 15 seconds just on heart, he did like a minute-and-a-half of all heart. No running from the opponent, no trying to wrap up and run out the clock. He just said, 'This is where I'm at. I'm going to show up and fight with everything that I've got.' Sometimes you get to the place where it doesn't make sense, but it's just heart, and you keep on pushing."
OK, what would be your dream draw, pitting fighters from any point in history?
KB: I'd definitely want to see Floyd Mayweather, Jr., fight Sugar Ray Leonard.
That would be a great fight. Who do you think would win?
KB: Sugar Ray.
##
For more info on KB, visit www.whoisKB.com.
Andrew Greenhalgh is a freelance writer and music critic who resides in sunny Sarasota, Fla. His work has appeared in multiple outlets ranging from The Sound Opinion and Relevant to Stereo Subversion and his personal labor of love, Soul-Audio.com.