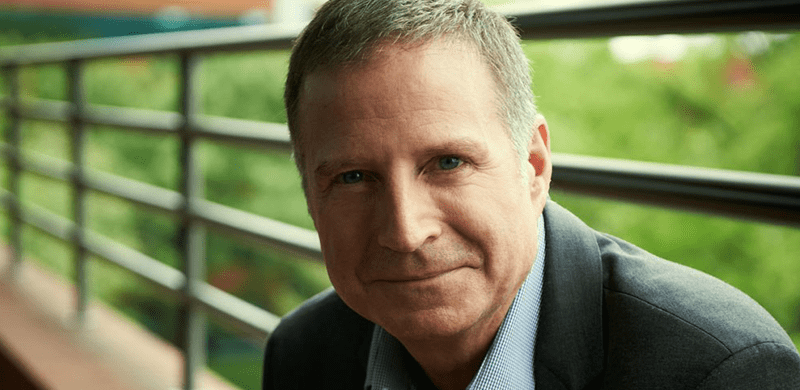 William Ray "Bill" Hearn, chairman and CEO of the Capitol Christian Music Group, passed away Sunday in Nashville after a battle with cancer. He was 58.
Hearn played a huge role in CCMG's formation following the sale of his family's Sparrow Records — which was founded by his father, Billy Ray Hearn — to EMI Music in 1992. Through several acquisitions, Hearn evolved Sparrow into EMI Christian Music Group, to which he was appointed CEO in 1996; it was renamed Capitol Christian Music Group 2013 following EMI's sale to Universal Music Group in 2012.
Over the past two decades, Hearn grew CCMG into the world's leading Christian Music company and market leader in recorded music and music publishing, with divisions that include CCMG Label Group (Sparrow Records, ForeFront Records, sixstepsrecords, Hillsong, Jesus Culture), Motown Gospel and CCMG Publishing (including Brentwood-Benson Music Publications). The labels include artists such as Chris Tomlin, Amy Grant, TobyMac, Tasha Cobbs, Jeremy Camp, Hillsong United, Matt Redman, Mandisa and others, while CCMG Publishing includes many of the labels' artists as well as Ben Glover, David Garcia, Kirk Franklin, Mark Hall, Brenton Brown and more.
Sir Lucian Grainge, Chairman and CEO of Universal Music Group, said, "Bill Hearn led Capitol Christian Music Group like the family business it is: with his unique passionate and mission-driven leadership. Anyone who has walked through the doors there knows that it overflows with a special spirit that emanated from Bill himself. That spirit and the people of CCMG are among Bill's great legacies. We are privileged to have known Bill, and especially blessed to call him a colleague and friend."
Capitol Music Group (CMG) Chairman Steve Barnett said, "The Capitol Music Group family has lost one of its most valued members. We are all extremely saddened at the news of Bill's passing, and extend our deepest condolences to his family and loved ones. Bill was more than a colleague; he was a friend to all of us and a dedicated leader and mentor for so many within our company. His remarkable accomplishments and contributions to music will forever remain an important part of CMG's legacy, and, most important, we will forever remember his generous spirit and sense of humanity in our hearts."
Universal Music Publishing Group (UMPG) Chairman & CEO Jody Gerson stated, "We are so fortunate to have spent the past few years becoming close with Bill. A wonderful partner to UMPG, his ability to run his company was second to none and he did it with the utmost integrity and skill. Above all else, Bill will be remembered as a tremendous human being and friend to everyone that knew him. Our thoughts are with his loved ones and all of the CCMG family."
Hearn received the TJ Martell Foundation's Frances Preston Lifetime Music Industry Achievement Award in 2015 for his contribution to the music industry; he had previously been the foundation's National Chairman and a National Board and Executive Committee Member. He won Grammy Awards in 1995 and 2006 for his role as compilation producer for "Amazing Grace, A Country Salute to Gospel" and "Oh Happy Day: A Gospel Music Celebration," respectively. He was honored with The Recording Academy's President's Merit Award in 2006. He served as President of the Gospel Music Trust Fund, was a past National Trustee, Nashville chapter Vice President and board member of The Recording Academy.
Hearn is survived by his wife, Charmion Gustke Hearn, and two sisters.
Source: Variety.com
##