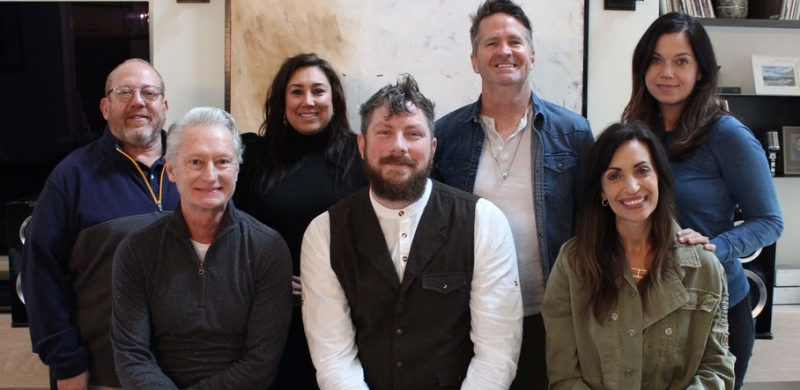 18 March 2022 – Nashville, TN – Introducing Ben Fuller, the newest member to join the Provident Entertainment family. Today, the singer/songwriter aptly introduces himself with his debut single, "Who I Am," (click here to listen) available now and accompanied by a music video, which can be viewed here.
With the tumultuous ups and downs that Ben Fuller has experienced since childhood, the song, which he wrote with David Spencer and Krystal Polychronis, couldn't be more appropriate to debut into the marketplace. "God knew I needed a reminder of who I was meant to be," Fuller shares. "What came out of the [writing] room that day was an anthem and a declaration of who I was, how I've changed, and now, who I am."
Music has taken this Vermont native's life to a place he never would have dreamed of. Growing up on a dairy farm and working alongside his father, Fuller passed the time singing to old classic country tunes while witnessing the hard work it took to run a farm. It was in his later teens when he picked up the guitar and never looked back.
Yet Fuller also turned to cocaine and alcohol, and it was when a drug-fueled relationship and losing his best friend to a heroin overdose that his entire outlook on life shifted. He explains, "I was tired, I was lost and weak, and I was constantly running away from my problems. I felt like I was always looking for something more."
Motivated to change, he moved to Nashville to pursue country music, but it was when some friends invited him to church one Sunday that everything changed. He began writing songs with a burning desire to share what God did to turn his life around, knowing in his heart he would sing Christian music for the rest of his life.
Today, Ben Fuller is sober while sharing his story filled with hope, mercy, and grace. Turning his testimony into songs, he has been rejuvenated with a new passion and mission; to share his story with the world and all who are ready to listen. With his debut single, "Who I Am," the timing is perfect, as God's timing always is.
"The song came to me because I asked God for a reminder of who He made me to be," he explains. "'Who I Am' is a declaration I needed to shout from the highest peaks, about how He's changing my life. I want to share the love of God that I've come to know. I want to be like Jesus to everyone I meet, and I want to encourage others to never be ashamed to tell their story, no matter what."
Fuller is currently touring with Unspoken and will appear at numerous festivals throughout the summer. More tour plans will be announced in the coming weeks, so be sure to visit his site, BenFullerOfficial.com, and his social links below for the most updated news.