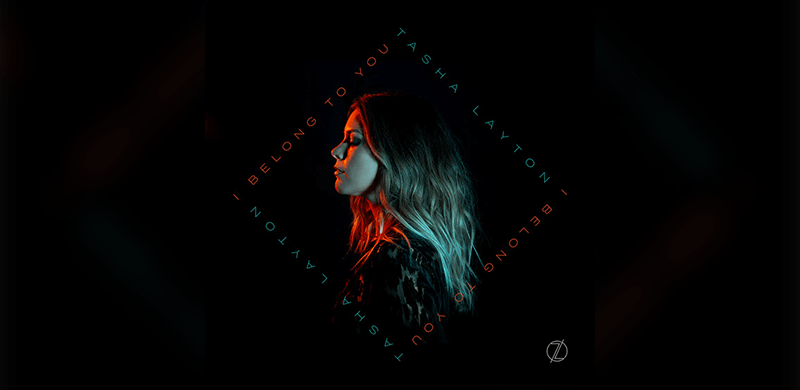 "I Belong To You" Is Available Now On All Digital Formats,
Lyric Video Just Released
5 September 2018 – Seattle, Wash. / Nashville, Tenn – BEC Recordings announces the debut single from singer, songwriter, worship leader, speaker and author Tasha Layton. "I Belong To You" is available now on all digital formats by clicking here. A lyric video for the song also just released, which can be viewed here as well as below. The single will be included in Layton's upcoming EP release, Love Running Wild.
Tasha Layton is the newest signing to Seattle-based label BEC Recordings, joining the likes of 7eventh Time Down, David Dunn, River Valley Worship, London Gatch, and many more.
She is thrilled to not only join the BEC family but to share her debut single with the world. She recently shared the meaning behind her debut single,
"Belonging to God isn't just about the fact that He created you. To belong to God means He takes care of you like a good father would. He protects you, provides for you, and is proud of you… hands in the air He's cheering you on! Scripture says nothing can separate you from the love of God, and His love accepts you and will never let you down. I hope this song reminds you of who you belong to!"
Singing since she was a young teen growing up in South Carolina, Tasha Layton's voice has taken her all around the world. From appearing on American Idol to singing backup on tour with Katy Perry for four years, Layton is more than ready to be on her own sharing her solo music. She already has fans in artists such as Jesus Culture's Chris McClarney, Colton Dixon and Rend Collective, to name just a few, and they've shared the following words about her music and ministry:
"Tasha is a friend and the only thing bigger than her voice is her heart! [I am] excited for the rest of the world to not only discover and experience her talent, but more importantly her genuine love for people and God!" – Chris McClarney (Jesus Culture)
"I'm so excited for Tasha! She not only brings a fresh sound for Christian music but a fresh spirit as well." – Colton Dixon
"Tasha has not only an amazing voice but her worshipful heart is undeniable." – Gareth Gilkeson of Rend Collective
For more information about Tasha Layton, please visit her website, TashaLayton.com.
About Tasha Layton
The road to discovering Tasha Layton's artistry is a journey that has been both painful and incredible. As a teen growing up in South Carolina, she began to sing at church and lead worship for her youth group, but when her church experienced a painful split it left an undeniable imprint on her. Carrying wounds inflicted by an unhealthy church family and lies about her self-worth and musical gifts, she eventually left church altogether. As a college student pursuing music, she became severely depressed and, at her lowest point, suicidal. Realizing she needed help, she changed her major from music to religion. "I was searching and had grown up conservative, so I just wanted to know about other religions," she explains. "I wanted to know what the truth was because I needed help…. something to grasp that was real, to help me find peace." Through all of her exploration and research, she rediscovered, "Jesus was the only One who had the power to transform me."
Finding her voice again, she began to lead worship at a church in LA, which then eventually led her to work as an in-demand session singer and appear on Season 9 of American Idol, reaching the top 60. Soon after Idol, Layton was chosen to be one of Katy Perry's backup singers, a job she was grateful to do for four years while circling the globe.
Deciding it was time to make her own music, she headed to Music City. "Like a lot of artists, I wanted to know I had something to offer in a city so concentrated with gifted people. I was nervous but I felt a new confidence to say, 'God truly loves me, and I can step out and do whatever He's called me to do because it's not about comparison – comparison crushes creativity.'" She began teaching at the National Praise and Worship Institute at Trevecca University and co-writing with some of Nashville's finest, and she also met and married GRAMMY® and GMA Dove Award®-winning musician and producer, Keith Everette Smith. Together they have one son, Levi, age 1, and reside in Nashville.