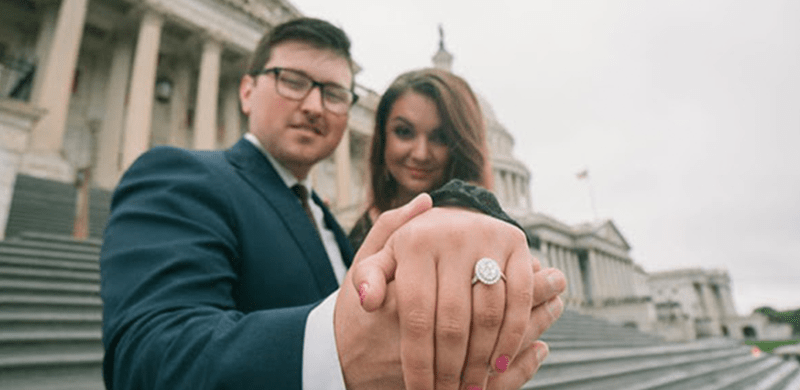 June 1, 2018 – Amber Nelon Thompson has announced her engagement to Nathan Kistler.
Amber shared the news via Facebook in a post earlier this week with a fun twist by posting two almost identical photos with the caption "Let's play a game…#surprise" with 'Spot the difference' shared on the photo. See that post here.
Later in the week, Amber shared photos of the engagement that happened in Washington, DC on Capitol Hill in and around the rotunda.
Amber's fiance', Nathan Kistler, is the executive director of Hope to the Hill – a ministry to elected and appointed officials in Washington, DC.
Of the engagement, Jason Clark says: "Kelly Nelon Clark and I want to congratulate our daughter and Nathan Kistler on their engagement. Our family has know Nathan since he was 13 years old when his family would come to our church as evangelists. Nathan is a kind, humble young man with a wonderful work ethic. We are very honored to have him join our family."
Click here to view photos of the engagement.
##