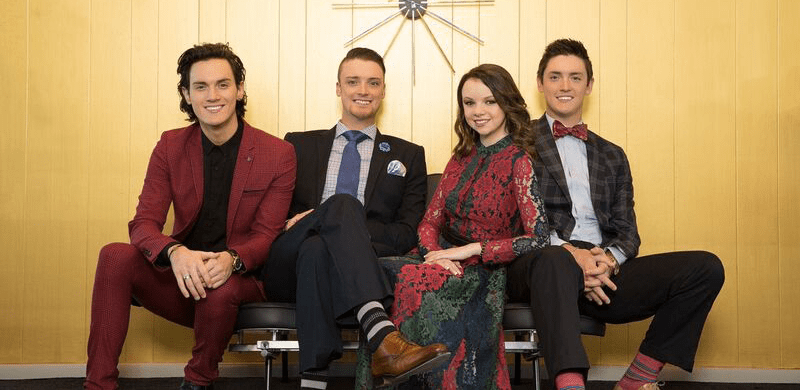 Tulsa, OK (August 3, 2017) – Tonight, after a near-death bus crash last week, the Erwins return to the stage in Tulsa, OK at the 49th Annual Brumley Gospel Sing. The Erwins join Larry Gatlin & The Gatlin Brothers, Jeff & Sheri Easter, The Nelons and Tim Lovelace tonight and the event continues through Saturday featuring The Oak Ridge Boys, The Hoppers and more.
Tiffany Erwin, mother of The Erwins, states the following:
"To say I am thankful to be writing to you today is an understatement.
Last week, my family walked away from a bus crash that could have ended differently. We are praising God for His hand of protection over our family.
Tonight, by the grace of God, my family will minister in Tulsa, OK with a renewed sense of gratitude, thankfulness, and purpose. We know we serve a big God.
Today, our bus was officially totaled. We are in need of transportation to make our ministry dates. We trust God that He has already worked that out for us. Please pray for us during this time.
We can't say thank you enough for the calls, texts, messages and prayers on our behalf. We love each and every one of you. See you tonight in Tulsa!
– Tiffany Erwin"
The Erwins stopped by News 6 this morning in Tulsa, OK to chat and sing during the morning newscast. Watch the news clip below.
NewsOn6.com – Tulsa, OK – News, Weather, Video and Sports – KOTV.com |
The Erwins record for StowTown Records, distributed by Provident Distribution and are based in Edgewood, Texas.
Connect with The Erwins:
www.ErwinMinistries.com
www.Facebook.com/TheErwinFamily
www.Twitter.com/ErwinMinistries
##