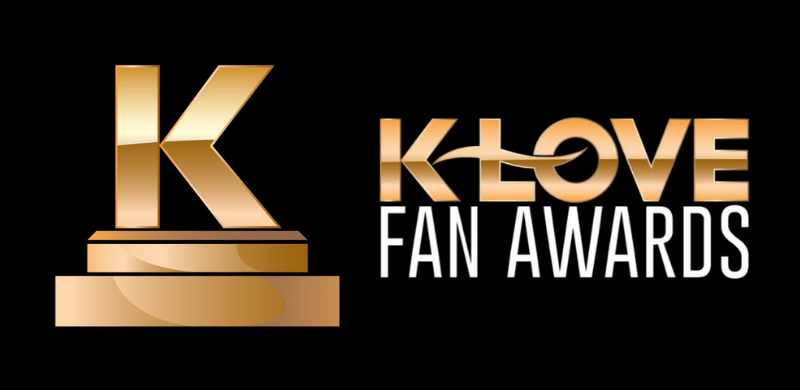 Casting Crowns, Chris Tomlin, Danny Gokey,
for KING & COUNTRY, Lauren Daigle,
Steven Curtis Chapman and More Unveiled as
Performers For The 2019 K-LOVE Fan Awards
Nashville, Tenn. (Apr. 23, 2019) – The list of performers for the 2019 K-LOVE Fan Awards has been unveiled including some of the industry's biggest artists. The star-studded lineup includes performances from Big Daddy Weave, Danny Gokey, I Am They, Bethel Music's Josh Baldwin, for KING & COUNTRY, Lauren Daigle, Micah Tyler, Phil Wickham, Rend Collective and Steven Curtis Chapman. Fans will also see some of their favorite artists from 2018 return to the stage including Casting Crowns, Chris Tomlin, Francesca Battistelli, Tauren Wells and We Are Messengers for this year's fan-filled evening. In addition to co-hosting the evening, Mandisa and Matthew West are also slated to perform.
Listeners are at the helm of the annual K-LOVE Fan Awards, getting the unique opportunity to select the nominees, choose the winners and attend the show. The fan-selected nominations will be unveiled on May 13. To purchase tickets to the 2019 K-LOVE Fan Awards, click here.
TBN will broadcast the show on Jun. 9 (9pm eastern/8pm central & 9pm pacific) to its audience of more than 100 million potential households. K-LOVE Fan Awards and TBN united forces inaugurally last year to air the awards show globally. Viewers can find their local TBN channel through the network's Channel Finder at: https://www.tbn.org/watch/channel-finder. Coca-Consolidated will again participate as a sponsor, marking their fourth year of partnership.
For the latest on the 2019 K-LOVE Fan Awards, stay tuned to www.klovefanawards.com.