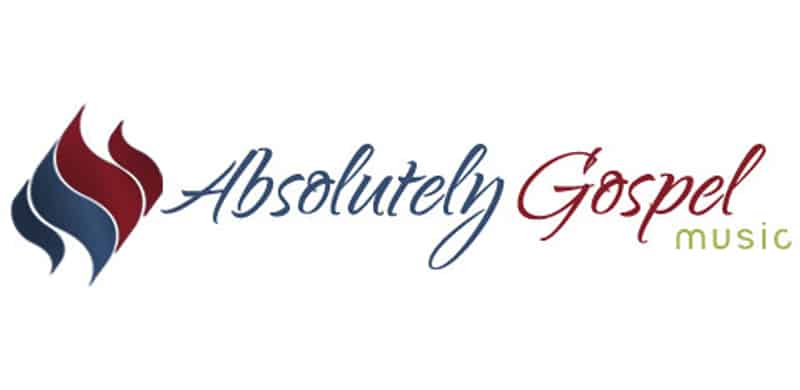 Big Winners Include Karen Peck & New River, The Isaacs and Tribute
NASHVILLE, Tenn. – (April 12, 2017) – Celebrating AbsolutelyGospel.com's 20th Anniversary this year, the 2017 Absolutely Gospel Music Ovation Awards were handed out last night at a special concert celebration in Nashville, Tennessee. Karen Peck & New River, The Isaacs, and Tribute were named the big winners.
Perennial favorite Karen Peck & New River took home an impressive four trophies. The group was awarded Fan Favorite Artist of the Year, Mixed Group of the Year, and Progressive Song of the Year for "Calling" (which was written by Jason Cox, Gerald Crabb, and Karen Peck Gooch) . In addition, the group founder Karen Peck Gooch won her first Songwriter of the Year (Artist) award.
The Isaacs and Tribute won a stellar three Ovations last night. The Isaacs took home the Ovation for Album of the Year for their critically-acclaimed release Nature's Symphony In 432, in addition to Country Recording of the Year and Producer of the Year (Artist) for Ben Isaacs. Tribute won another Traditional Recording of the Year trophy (for "Here For You") and group members Riley Harrison Clark and Josh Singletary took home Male Vocalist of the Year and Musician of the Year respectively.
Additional artists and individuals who won multiple awards throughout the evening included Chris Freeman, Sue C. Smith, Gerald Crabb, and Jason Crabb.
One of the biggest awards of the evening – 2017 Pacesetter Award – was handed to Crossroads Music Group which is home to some of the biggest names in Gospel music today including Kingdom Heirs, The Talleys, The McKameys, and 11th Hour among many more.
The staff of AbsolutelyGospel.com was proud to award the Susan Unthank Memorial Award to Amy Marie Zika, the daughter of Susan Unthank. This award honors women who have worked in this field of music and made a resounding impact on Southern Gospel music.
The event was hosted by Lauren Talley and Riley Harrison Clark. The evening featured show-stopping performances from Grammy Award-winner Jason Crabb, Karen Peck & New River, The Nelons, Bowling Family, Tribute, 11th Hour, Bowling Sisters, Chris Freeman, HIGHROAD, The Wilbanks, Pruitt Family, Jim Sheldon, and hosts Lauren Talley & RIley Harrison Clark.
The Absolutely Gospel Music Awards are an annual award handed out each year by the staff at AbsolutelyGospel.com. Each January, the staff and select media representative decide upon the nominees in over twenty categories. In February of that year, the readers of the site are then allowed to vote for their favorites in 12 categories. This is the sixteenth year the awards have been in existence.
For more information, visit http://www.absolutelygospel.com.
2017 Absolutely Gospel Music Award Winners:
Song of the Year: "Home" – Jason Crabb (written by Gerald Crabb)
Album of the Year: Nature's Symphony in 432 – The Isaacs (produced by Ben Isaacs)
Pacesetter: Crossroads Music Group
Breakthrough Artist of the Year: The Wilbanks
Male Vocalist of the Year: Riley Harrison Clark (Tribute)
Female Vocalist of the Year: Chris Freeman (The Freemans)
Male Group of the Year: Ball Brothers
Female Group of the Year: Bowling Sisters
Mixed Group of the Year: Karen Peck & New River
Songwriter of the Year (Artist): Karen Peck Gooch (Karen Peck & New River)
Songwriter of the Year (Professional): Sue C. Smith
Producer of the Year (Artist): Ben Isaacs (The Isaacs)
Producer of the Year (Professional): Cody McVey
Engineer of the Year: Van Atkins
Musician of the Year: Josh Singletary (Tribute)
Traditional Song of the Year: "Amazing God" – Triumphant (written by Lee Black, Janice Crow, & Sue C. Smith)
Traditional Recording of the Year: Here For You – Tribute (produced by Wayne Haun)
Progressive Song of the Year: "Calling" – Karen Peck & New River (written by Jason Cox, Gerald Crabb, & Karen Peck Gooch)
Progressive Recording of the Year: What a Moment – 11th Hour (produced by Jeff Collins)
Country Song of the Year: "Christ My Hope, My Glory" – HIGHROAD with Jason Crabb (written by Sarah Davison & Kenna West)
Country Recording of the Year: Nature's Symphony In 432 – The Isaacs (produced by Terry Bradshaw & Ben Isaacs)
Special Event Project of the Year: The Hinson Side of Me – Chris Freeman (produced by Darrell Freeman)
Music Video of the Year: "The People In the Line" – The Talleys (directed by Jared Meyers of Meyers Media, LLC)
Fan Favorite Artist of the Year: Karen Peck & New River
Susan Unthank Memorial Award: Amy Marie Zika
##